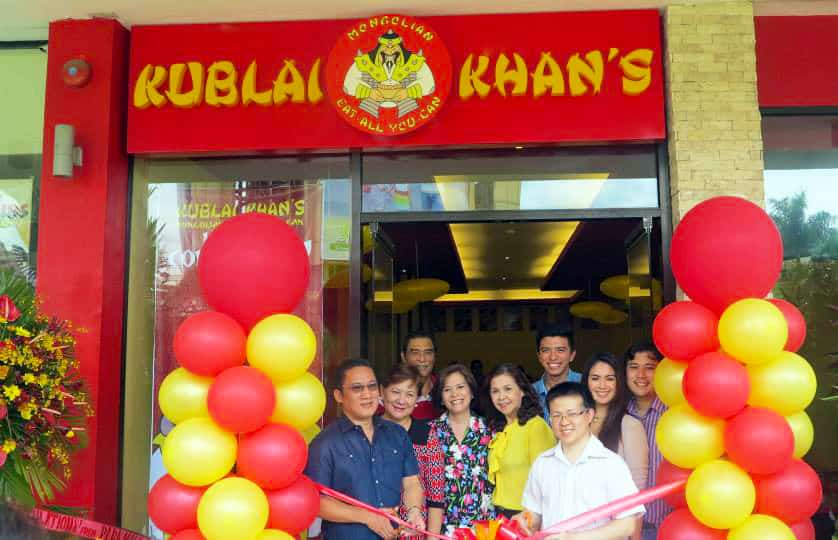 Last week, Kublai Khan Mongolian Eat-All-You-Can Restaurant proudly opens its newest branch at Parkmall Cebu
Kublai Khan, which is operated by Barocan Ventures Inc. in partnership with Amuse Foods Inc., is committed in offering the same dining experience by consistently providing food of the highest quality with the freshest ingredients and excellent service.
What's interesting about Kublai Khan is its dining concept. It's not your typical eat-all-you-can restaurant where you would simply choose the food you like, put them on a plate, and eat. With Kublai Khan's Mongolian buffet, there is an array of ingredients, from all sorts of vegetables, noodles, rice, meat and sauces, for a bowl of food. You get to cherry-pick the ingredients you want to eat, put them on your bowl and give it to the attendant who will be giving it to the cook who literally just mixes the stuff in your bowl and puts in fire.
And no, it's really not that complicated. The great thing here though is, they have very friendly attendants who you can always seek for help.
[nggallery id=47]

PICK-MIX-COOK-EAT
When I say it's not complicated, it is definitely not. It's very simple. Just follow these FOUR easy steps.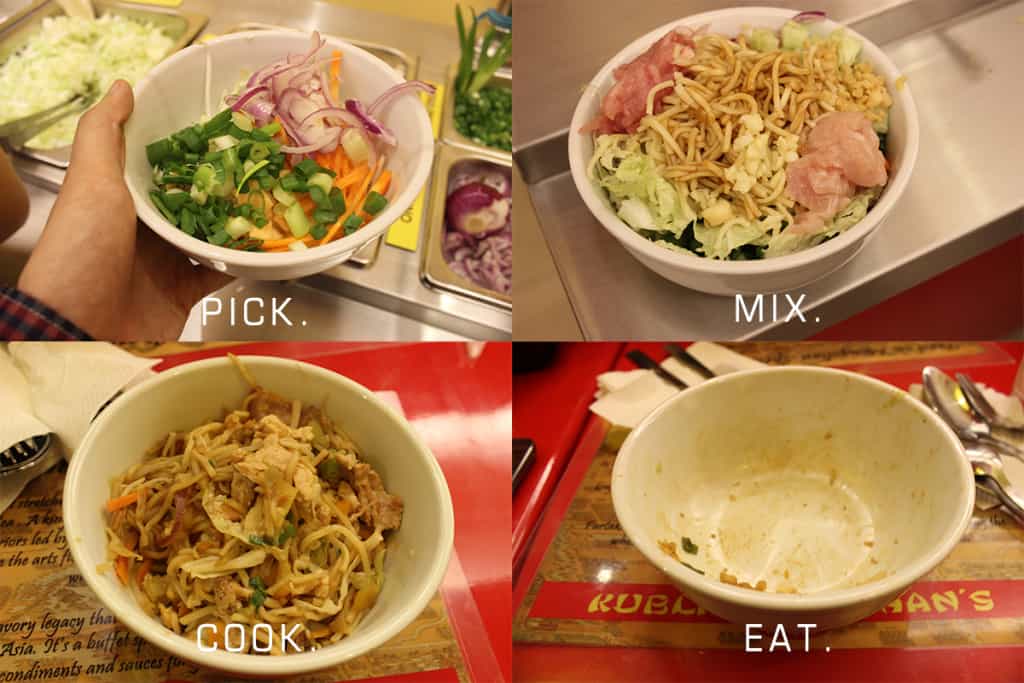 Well, this just proves that I really enjoyed the food. Why wouldn't I? I mean, I got to cherry-pick the ingredients so there was no way I would not love it!
Don't know which ingredients to pick? Not confident enough how your custom bowl of food would turn out? Or just in a hurry? Don't fret as
PRICE
Kublai Khan gives you the freedom to choose which suits your budget from the following: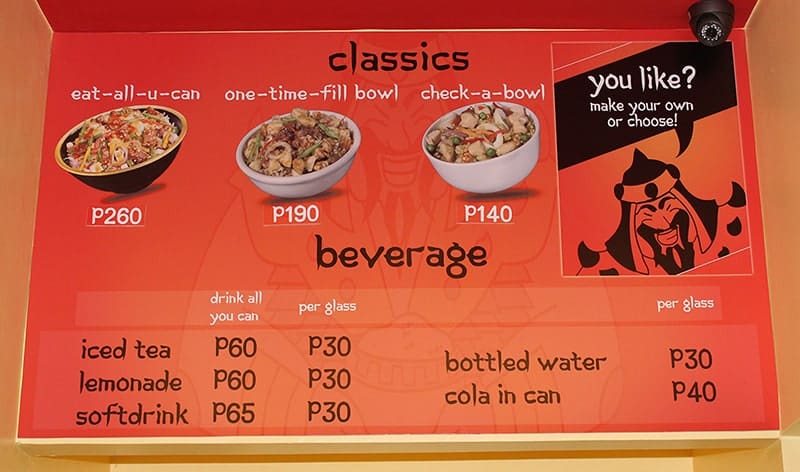 Eat-All-You-Can Bowl (Php260) – A big bowl for you where you can eat all and as much as you can.
All-You-Can Bowl (Php190) – A one-time fill bowl for you. Just for one round though.
Check-A-Bowl (Php140) – A big bowl for you. Just one round with limited ingredients to choose from.
[nggallery id=46]

Kublai Khan's Parkmall Branch is located at the enclave section of Parkmall (beside Mooon Café), North Reclamation Area. They are open from 10 AM to 10 PM daily. Kublai Khan's main branch is at 3rd Level Ayala Terraces. For inquiries and reservations, call (032) 236-9828 or (032) 233-6401.