Have you heard of this new and innovative thing Globe Business is up to? Well, allow me to give you some enlightenment.
Cebu is one of the country's biggest contributor to the economy, and indeed it is. And Globe is well aware of that too. In its pursuit to aid businesses in the country whether the small-scale or the macro ones, Globe Business held its first-ever Business Continuity Forum last October 3.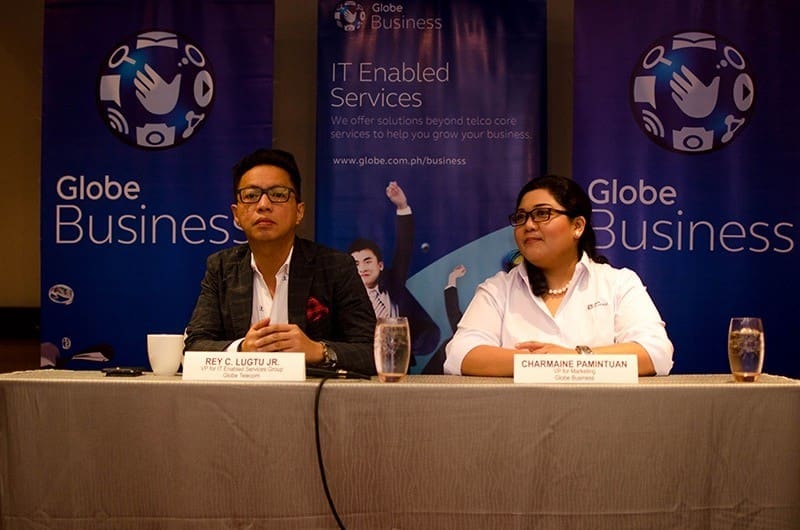 "Enterprises need to respond quickly in today's dynamic business environment. Globe Business CloudSolutions allow an organization's infrastructure to match the elasticity of the business climate and increase its business agility.", Globe Business quoted. Now let us attest these lines. I'll stand as the prosecutor, Globe as the defense, and you as the jury.
After doing several researches and hearing some forums about this fuss, Globe Business is causing a conversation that suddenly started in my mind. The articles started talking to my mind. I don't want to drop names but let's just call these as "Cloud". I warn you, Cloud is a bit serious but he sure has the information you need.
I say, "What can this "CloudSolutions" and "IT-enabled services" has to offer?"
Cloud says, "The economic environment is expanding exponentially so as competition. Because of this, Globe offers a set of advanced tools that you can use corporate to help your business grow. That's growing smart and innovative. These tools include Canvas®, Microsoft's very own Office 365™ and of course Google Apps™. You can have specialized access to these tool with the help of Globe."
I say, "These tools that you've mentioned are all available independently. What's the use of Globe in the process?"
Cloud says, "Globe provides seamless access to these tools wherever you are. Giving emphasis to "WHEREVER YOU ARE". This access will be provided, not just to you but also to all your affiliates including the managers and/or the employees providing them granular file permissions."
"Cloud Solutions is not the only thing that Globe offers. They also offer Business Voice, Collaboration Solutions, Connectivity Solutions, Data Centers, M2M and Mobility Solutions. Each of these aids has unique comfort to offer. Find one which suits your style."
I say, "I need to throw this question, 'Businesses come in big and small sizes and of several categories, how do you think Globe Business can cater all of them or perhaps most of them?'"
Cloud says, "These businesses are broken down to eight (8) categories, or shall we say, business types. Financial Services, Government, Healthcare, Retail, Logistics & Transportation, and Departments (Operations, Marketing, Sales, Management, Purchasing, IT, Finance and Human Resources). Find out where your business belongs. If you're quite sure your business does not belong to any of the aforementioned types, which we highly doubt, give Globe a call now.
I say, "Well, I'm convinced."
So, are you switching to Globe Business now? That is if you have a business. But I believe you do have. Everyone has. Small or big, Globe has the solutions suited perfectly for your needs. Think about it. Let it sink in for a while. Give it a try.