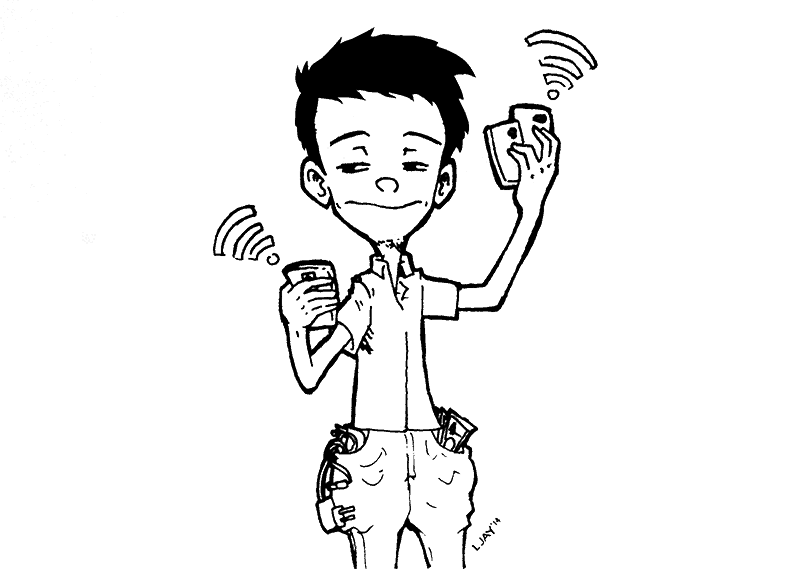 Just a few weeks ago, leading telcos Smart Communications and Globe Telecom revealed the "big announcement" or "good news" to the public with Smart offering Unli FB + 30MB of free mobile internet with daily registration and Globe counterfeiting with Unli FB with one-time registration. These promos can be enjoyed by over 200 million people with prepaid and postpaid subscriptions. However, is this really good news? Or is it just too good to be true?
We have enlisted a couple of points why we think there's something fishy going on.
1. This might just be a cover-up to the infamous issue — slow, globally incompetent internet speed in the PH — which may…
just worsen the aforesaid issue due to a more congested mobile internet. Just imagine how large the population of mobile internet users is. With this, not only the subscribers who are registered to the promos would suffer such inconvenience but probably also…
the other subscribers, mostly the postpaid users, who are not benefitting from these promos but still paying for the same slow mobile internet speed. With this, we begin to question, are Smart and Globe really ready to accommodate the riotous congestion?

2. This might just be another trick especially for those who do not know the other side of the coin or are just simply new to mobile surfing. For example,
Smart/Sun/TNT subscribers can be charged if they continue to use mobile data beyond the daily expiration. Especially that they have delayed notification of the promo expiration. If you are truly SMART, you should never forget that you are registered to the promo whenever you're planning to use mobile data.
Meanwhile, Globe/TM subscribers may experience convenience with the one-time registration to the promo, however, they can be charged without notice for their mobile internet activities outside Facebook.

There may be more, but these are the important things we are currently concerned about. Well, no matter how sensible or senseless you think we are, or whatever the real agenda of these telcos for offering this service is, free internet is still free internet. Freebies are freebies. Apparently, one way or another, there is still something to be benefitted from it even if you flip the coin.

Editorial cartoon by LJay Manayon
☞
Up to 50% OFF on nearby hotels in Cebu.
IMPORTANT NOTE:
The rates, contact details and other information indicated in this post are accurate from the time of writing but may change without Sugbo.ph's notice. Should you know the updated information, please message us on
Facebook
.