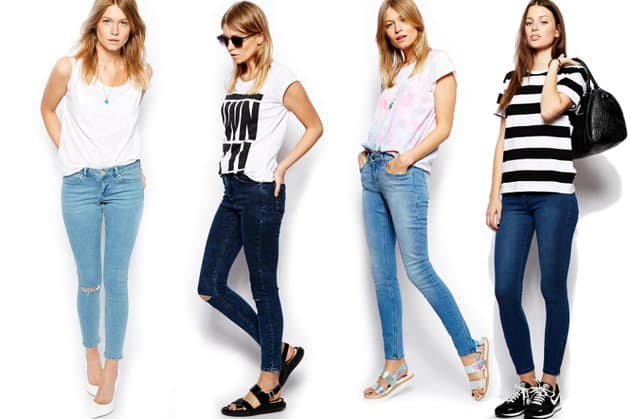 Who doesn't know skinny jeans here? If you don't, then you got to skip this one. Kidding! Honestly, who wouldn't know what skinny jeans is, right? I mean, I think if not all, most girls (I assume guys as well) know and wear skinny jeans. But believe me, there are really times wherein you've paired your super-cool outfit with your skinny jeans but at the same time having a hard time choosing on what shoes to wear, right? Though it sometimes depends on what occasion you're attending.
Want to wear sneakers? But you can't wear it in formal events. How about stilettos or strappy heels? But it's such a hassle that you can't walk properly if you're not used to it. Flats? Nah! There are times when flats are just too plain and boring.
This just goes to show that it really is hard for some to pick the right pair for their skinny jeans. And you're prolly one of them. Don't fret though as this article will give you some ideas on how to pull your skinny jeans with any pair of footwear, off. So keep scrolling:
SNEAKERS
I think I've told you about sneakers, right? Yes. Sneakers. Especially classic sneakers. You can wear them in casual events or even when you just feel like going out and stroll. Pair these together and you'll surely have your errands finished earlier without having to sacrifice your love for fashion.
SLIP-ON SNEAKERS
Nope, this is different from the plain sneakers I just talked about. This one is easier to wear yet is as comfortable as just the plain sneakers. Wear these on any casual day (still) and you'll never go wrong. Not only is this comfortable but is also fashionable.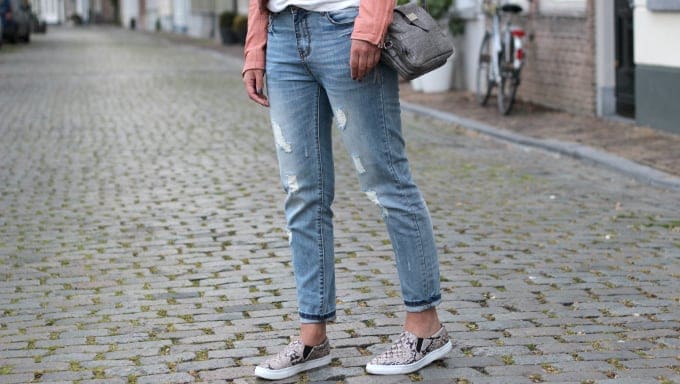 STRAPPY HEELS
I know that wearing those aforementioned are for casual events, well this third is not. Well, you can if you want to but as they say; "tiis ganda" because sometimes it's a pain to watch (at least for me). If you want to gain more sex appeal, go for the strappy heels during special occasions. You wouldn't want to experience the tiis-ganda moment, right? I suggest to wear it ONLY on special occasions. You can take my word for that.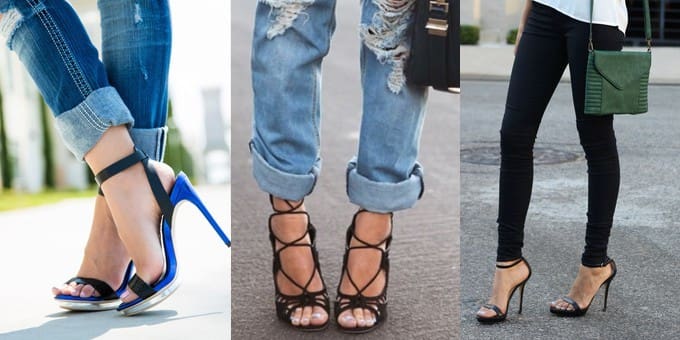 LOAFERS
Way back middle school, I loved loafers. I love how formal yet classy it looks even if I pair it with my skinny jeans. Wearing LOAFERS will give you that more laid-back vibe but will remain eternally stylish. Just a tip though: wear the loafers for casual occasions but make sure to pair it with something appropriate. I wouldn't want you to look fugly, of course!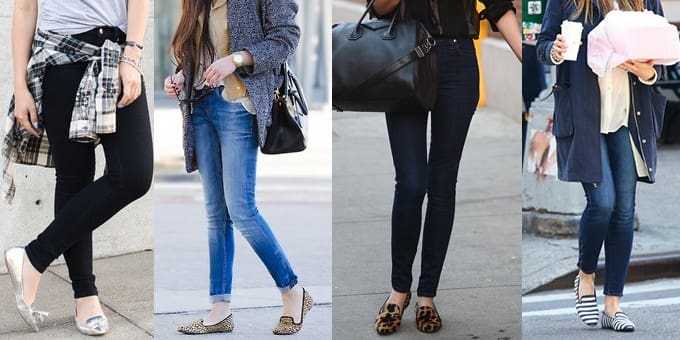 CLASSIC POINTY PUMPS
There are just times when we want to dress-up but are too lazy to do so. Well I guess your problem is solved. All you need to do is pair your skinny jeans with a classic pointy pumps and you'll look classy. But, I suggest you pair your jeans and pumps with something appropriate too. Make sure to take a second look before leaving home. Or else, Fashion Police alert!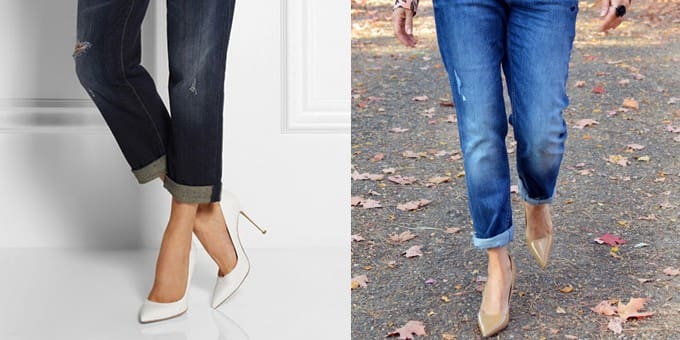 There you go! I just gave you my fair-share of answer for your dilemma. I hope you gained something from this. And keep yourselves updated for more TIPS on how, what and where to wear your hidden clothes in your closet. We'll find ways, soon. Leave a comment for questions and queries, and make sure to stay updated because SUGBU.PH is worth a like, a share, and is more than worth a follow.
(got help for tips from: who what wear)
Photos are grabbed from the wires. Copyright belongs to each of its rightful owner. Sugbu does not claim any of these images as its own.