Sure, "I love you's" are cool. But the excitement we get when we hear "unlimited food" is incomparable. Especially the Cebuanos, we are all suckers for fiestas, buffets or anything UNLIMITED where our stomachs' appetite is literally the limit! It's no longer in the luxurious and expensive hotels you can enjoy good, unlimited food. Nowadays, eat-all-you-can's are everywhere — with a crazily affordable price!
If you're looking for a place to fill your stomach without emptying your wallet, this new eatery is for you. Driveway Larangan & Seafood Street in V. Rama offers UNLIMITED food and refills for your cooking. It is today's hottest EAT AND COOK ALL YOU CAN in Cebu City, and you don't want to miss it!
For only ₱199 per head (weekdays, Mon-Thurs) / ₱299 (weekends, Fri-Sun), you get to enjoy UNLIMITED:
✔ Shrimps (Original, Japanese, Korean flavors)
✔ Baked Scallops
✔ Sisig
✔ Pochero
✔ Larang
✔ Hotdog
✔ Chicken with honey
✔ Kinilaw guso
✔ Crabs (on weekends)
✔ Lechon Kawali (on weekends)
…SULIT KAAYO!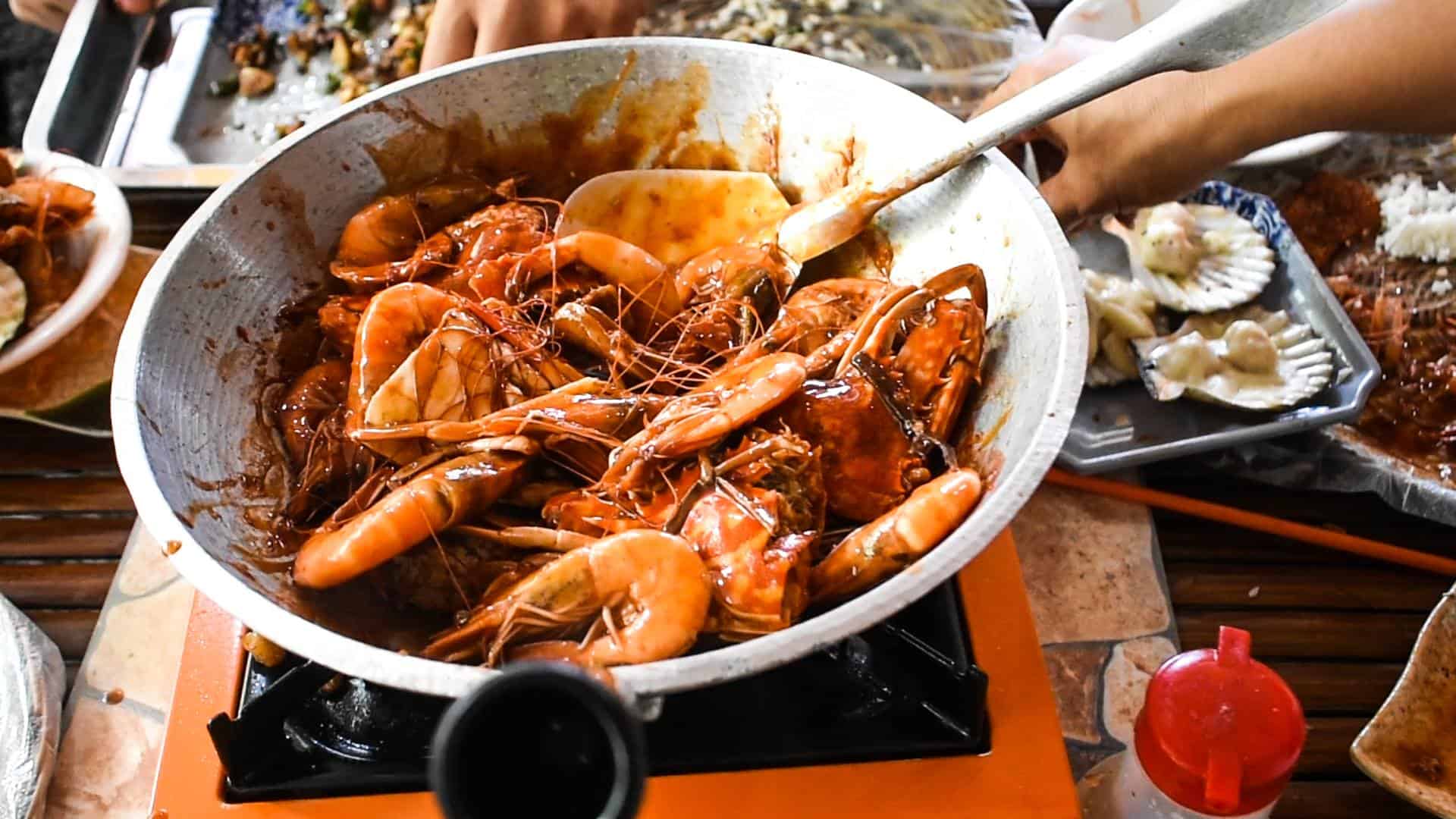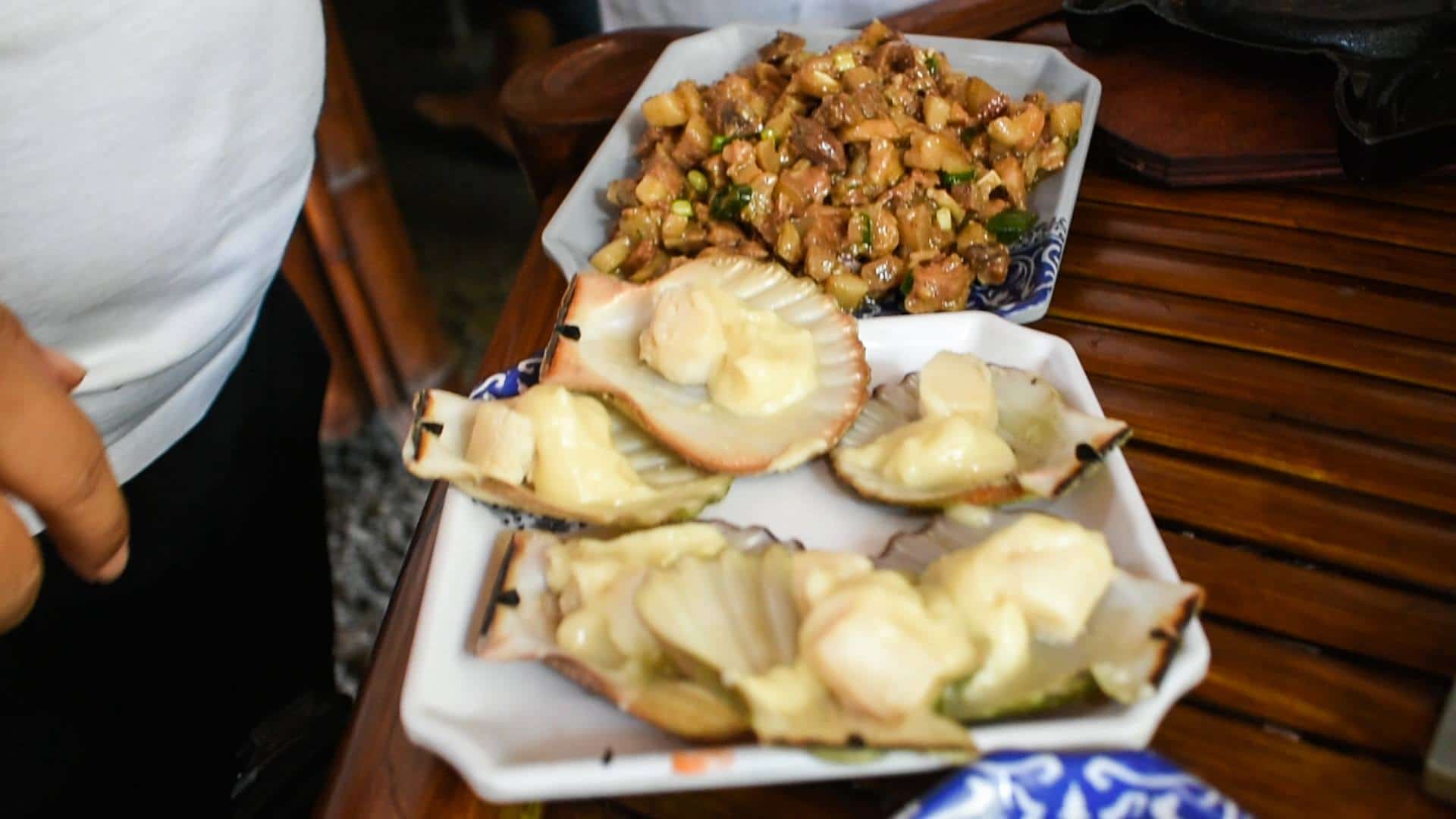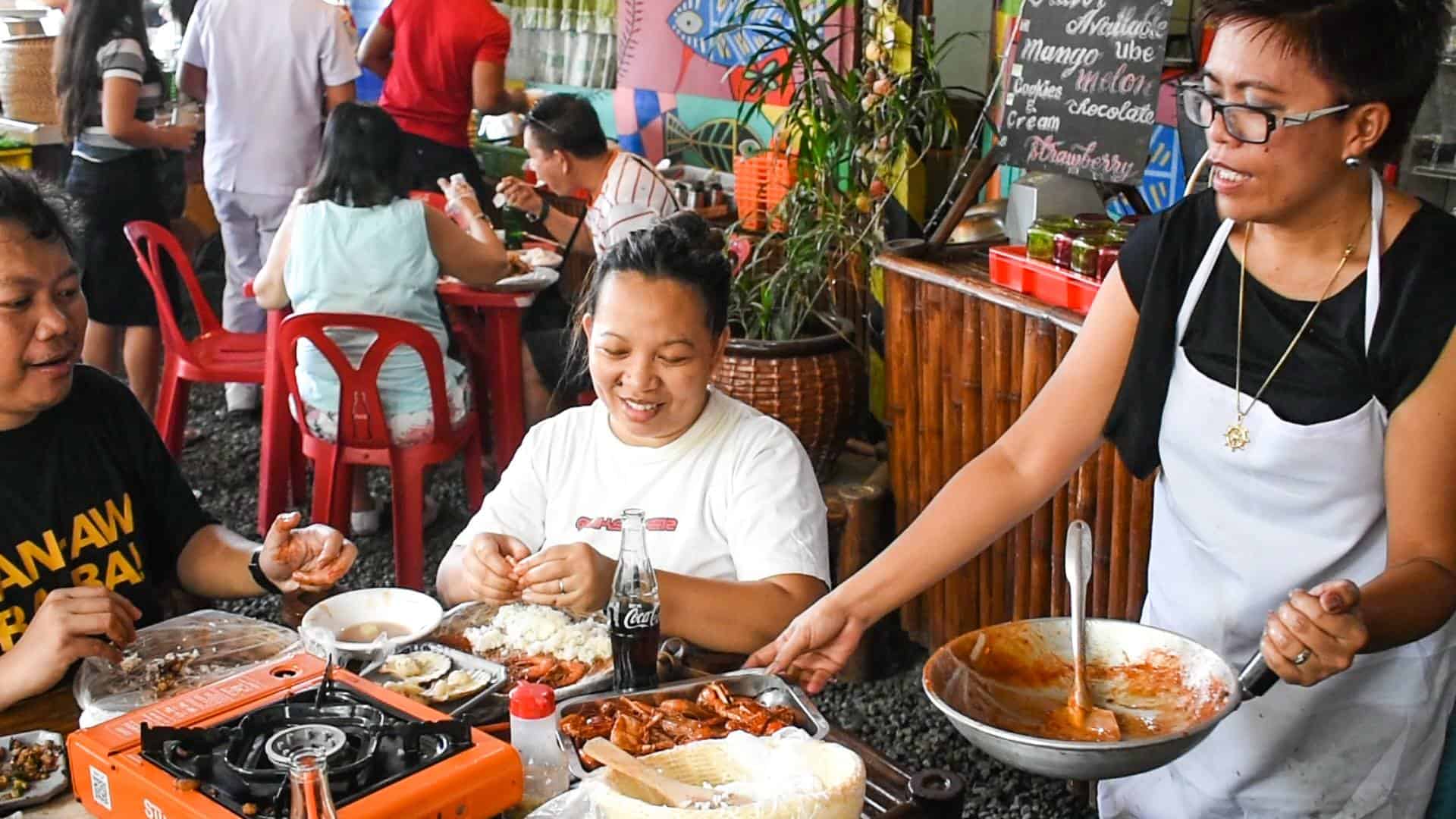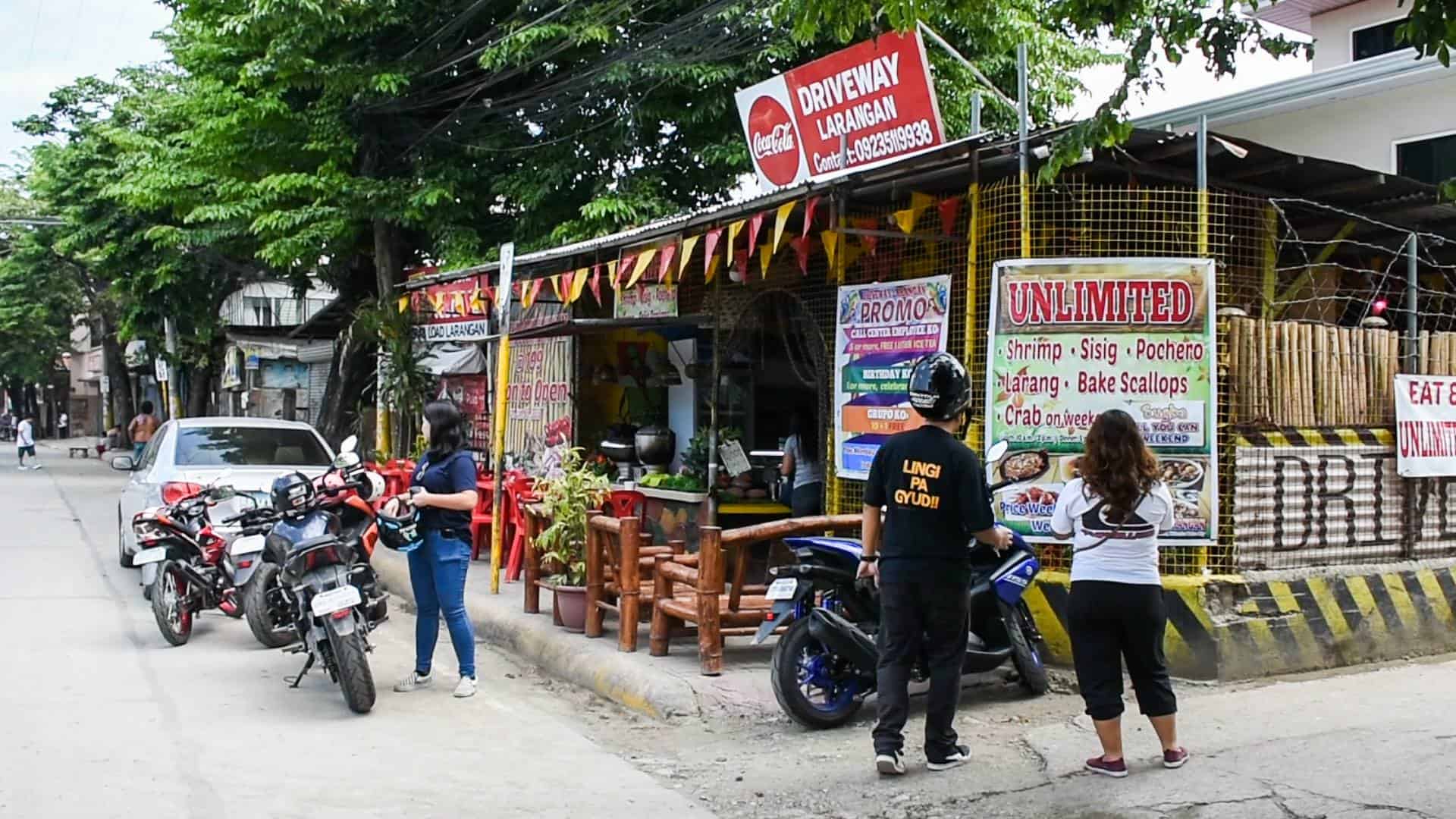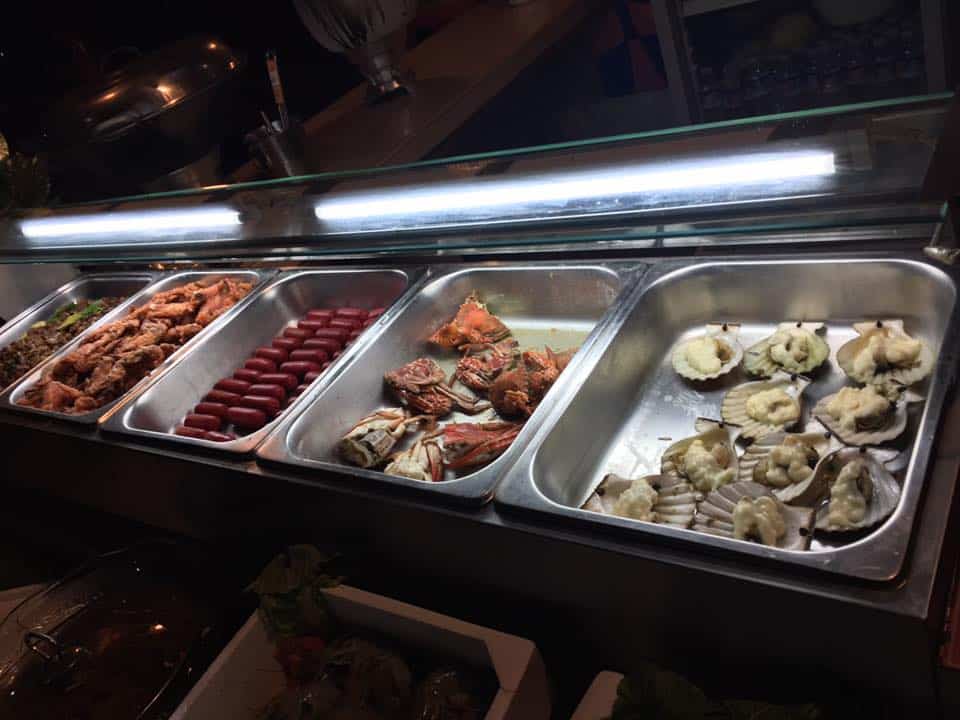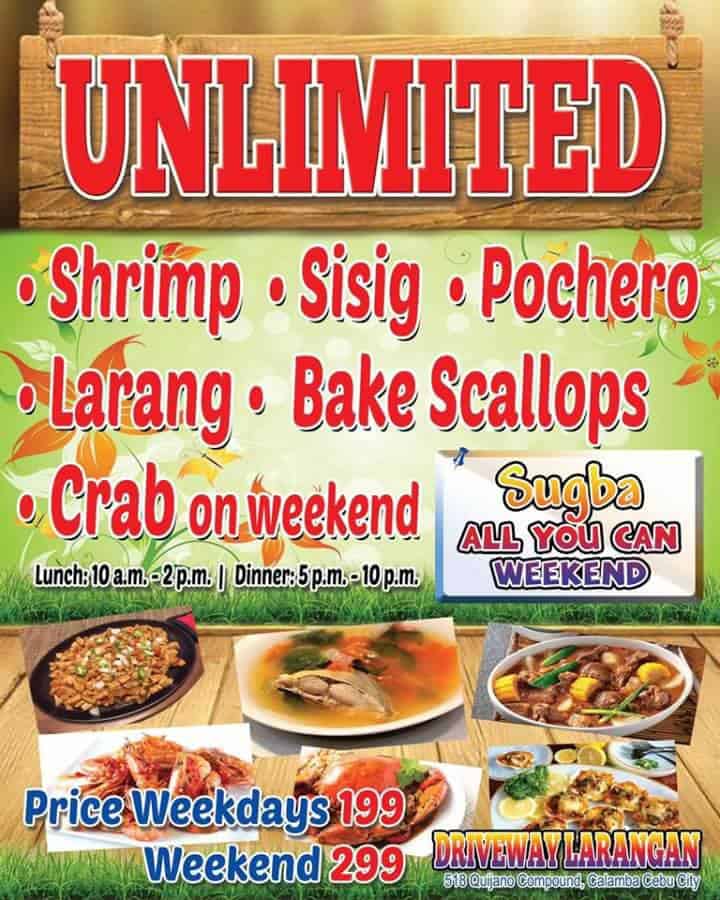 THE RULES
1. Monday to Thursday @ 199, Friday to Sunday @ 299
2. Lunch time: 10AM to 2PM; Dinner time: 5PM to 10PM
3. No left over policy, P150 extra will be charged for left overs.
4. Drinks not included.
5. No take home.
6. Meeting/ conference are not allowed so as to give chance to others to dine.
7. Billing charge is computed per table.
8. Children's height above measurement provided in the entrance considered as full payor.
9. Children's height below is half the price.
10. It is a SELF SERVICE RESTAURANT.
Other information
• Rates:
– ₱199 per head (Mondays to Thursdays)
– ₱299 per head (Fridays to Sundays)
• Operating hours:
– 10AM to 2PM (Lunch)
– 5PM to 10PM (Dinner)
– Mondays to Sundays
• Contact number: 0923 511 9938
• Social: Facebook Page
How to get there?
Exact location: 518 Quijano Compound, V. Rama Ave. Calamba, Cebu City — just along the road. The nearest landmark is V. Rama Evangelical Christian School, but along the highway going to USC South Campus and Calamba Cemetery.
Ride a jeepney going to V. Rama. Or ride a 06G (from Colon) or 12L (from Ayala / Labangon) and inform the driver to drop you off across Driveway Larangan in V. Rama (most of them are familiar with the place). If they're not, tell the driver it's near Queens Land V. Rama. Then ask around.
For Grab commuters or if you're driving your own vehicle, just search for "Driveway Larangan" on Waze or Google Maps.