For a budget-conscious person and an adrenaline junkie at the same time, it can be a bit tough to find the extreme and satisfying adventure in Cebu that fits our budget. But not too many people know about this interesting attraction in Medellin, a 3-4 hour drive going north and another 15-20 minute boat ride going to the island.
From the name itself, FUNtastic Island in Gibitngil promises a fun and adventure-filled getaway experience. It is a place to relax and enjoy the ocean breeze that will surely captivate your hearts. Really, the first time I saw the water surrounding the island it is really a wonderful thing to see.
Located in Gibitngil Island in Medellin, Northern Cebu, Funtastic Island has an entrance fee of ₱15 only, but the boat rental will cost you around ₱100-150 per person (roundtrip).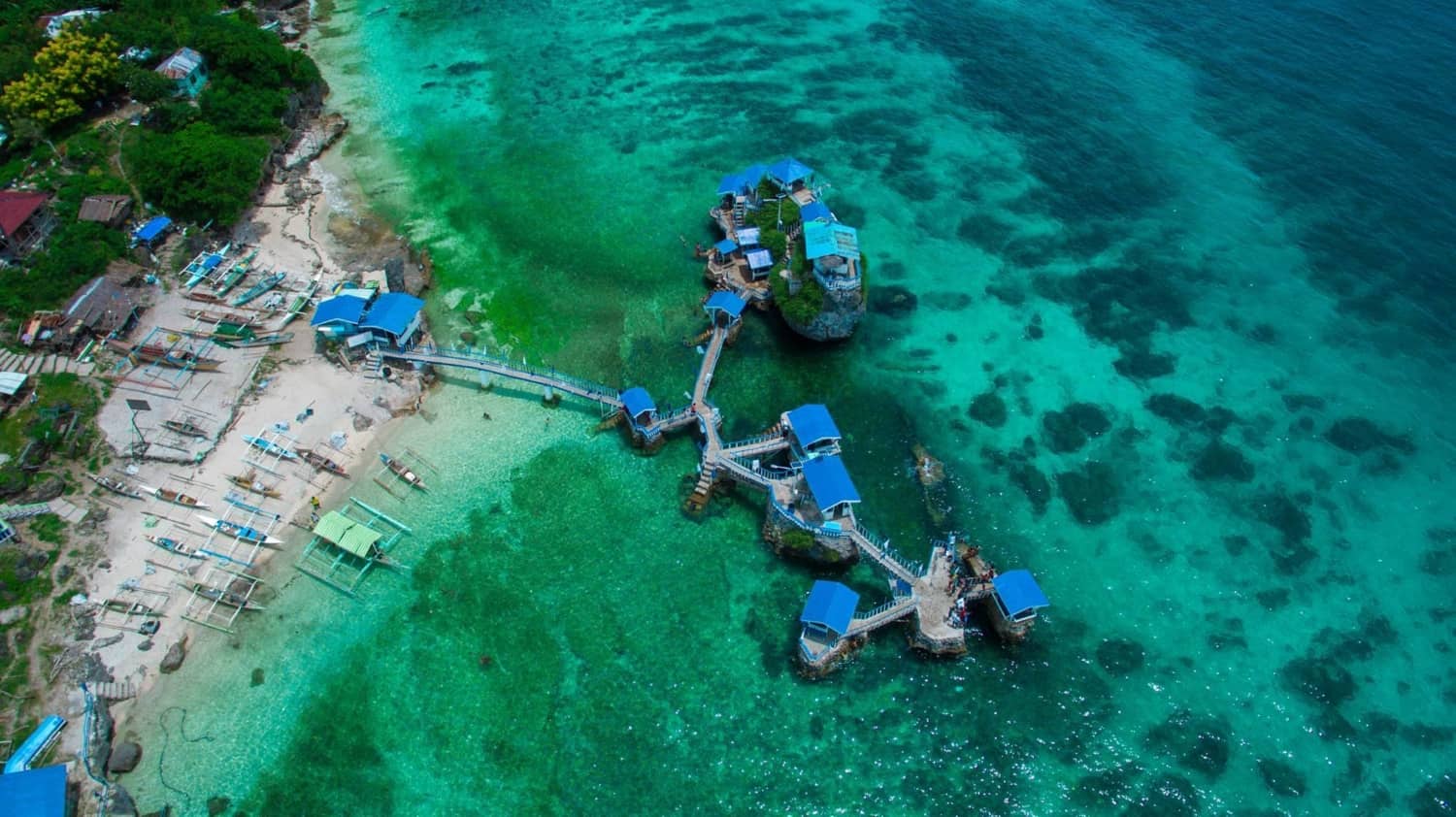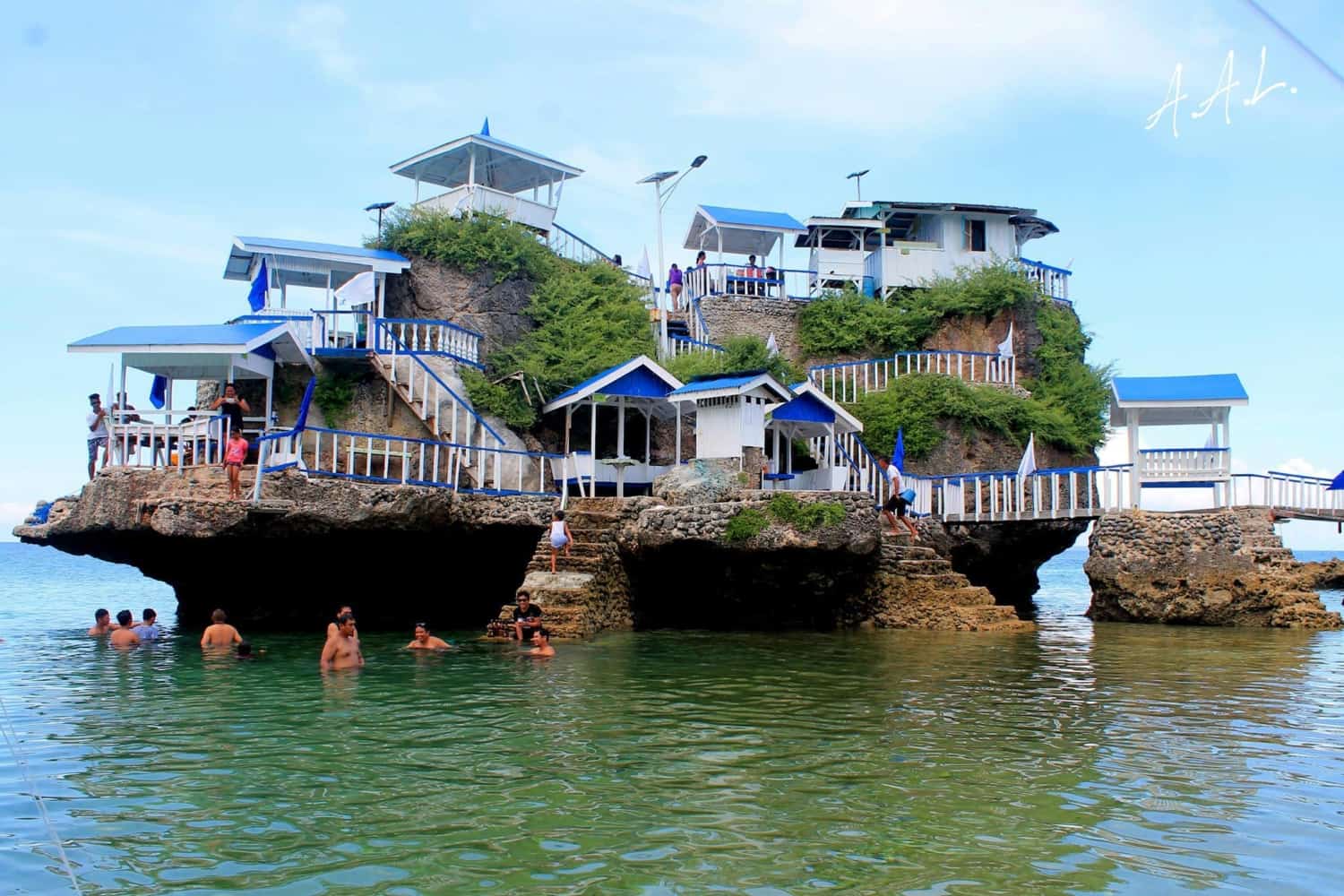 FUNtastic Activities To Do
Aside from chilling by the beach under their affordable cottages (₱200-500 per day), snorkeling and swimming, here are some of the funtastic activities you can do at Funtastic Island.
Cliff Jumping
You can go as high as 40-feet high, but you may also opt for the lower ones like the 20- and 30-feet.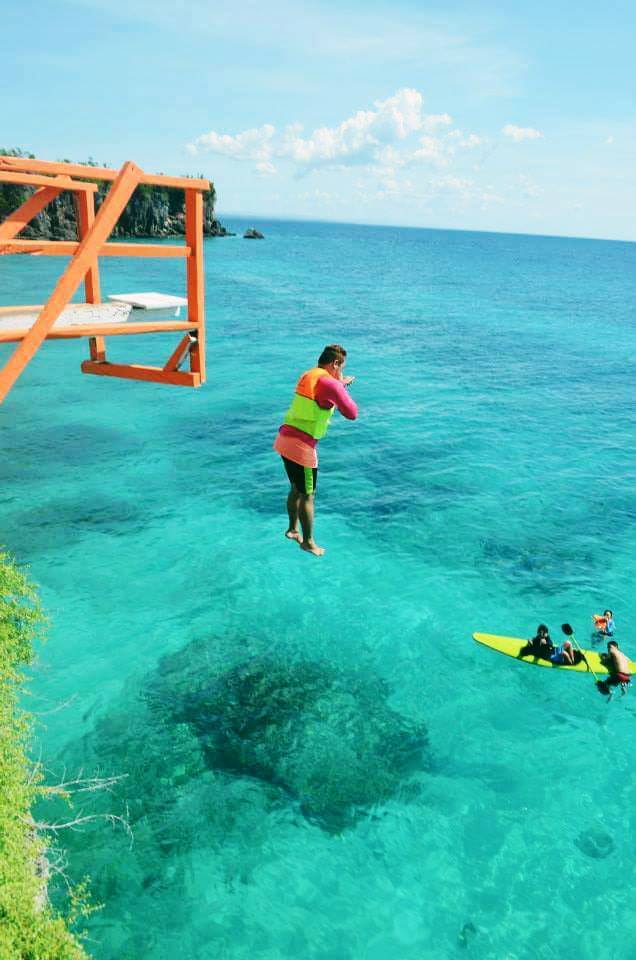 Zip Line – ₱50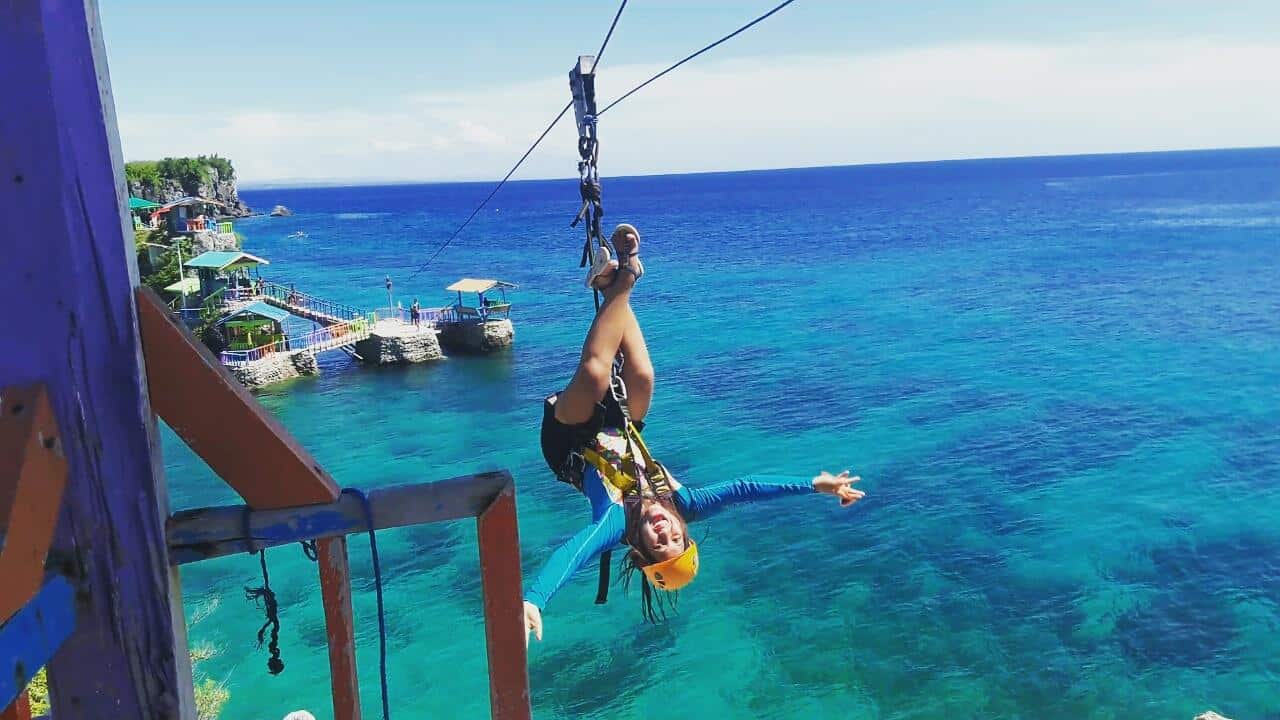 Kayak – ₱200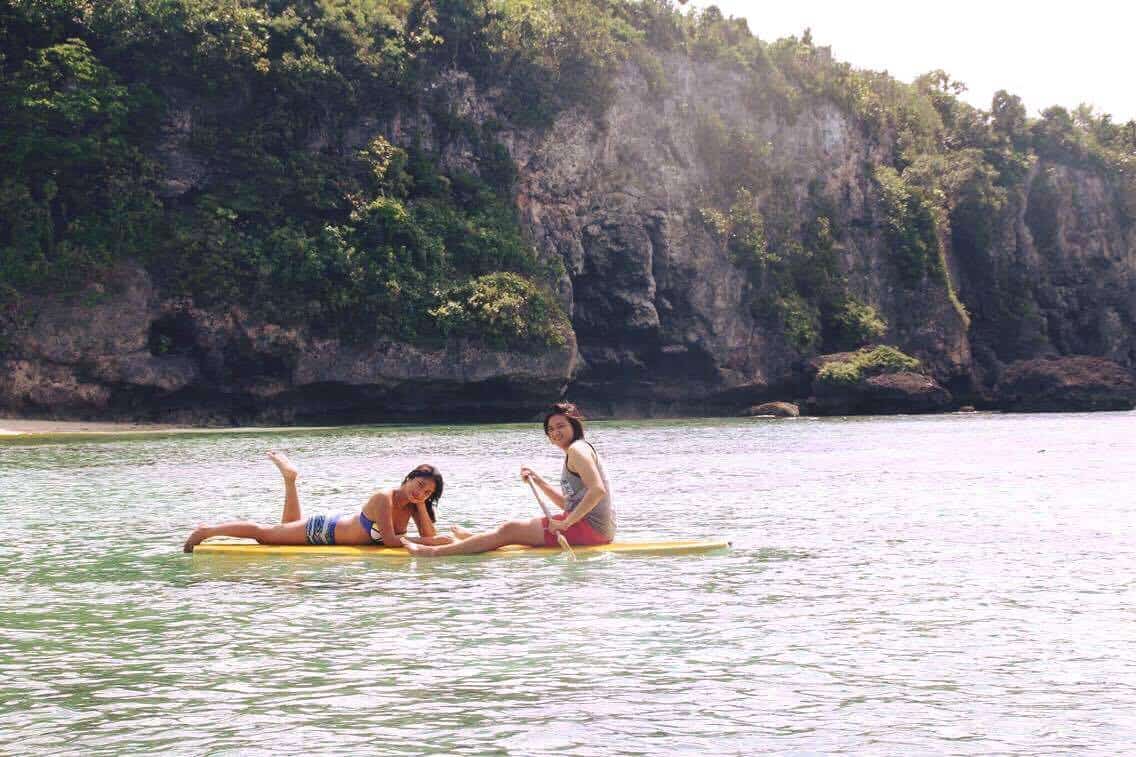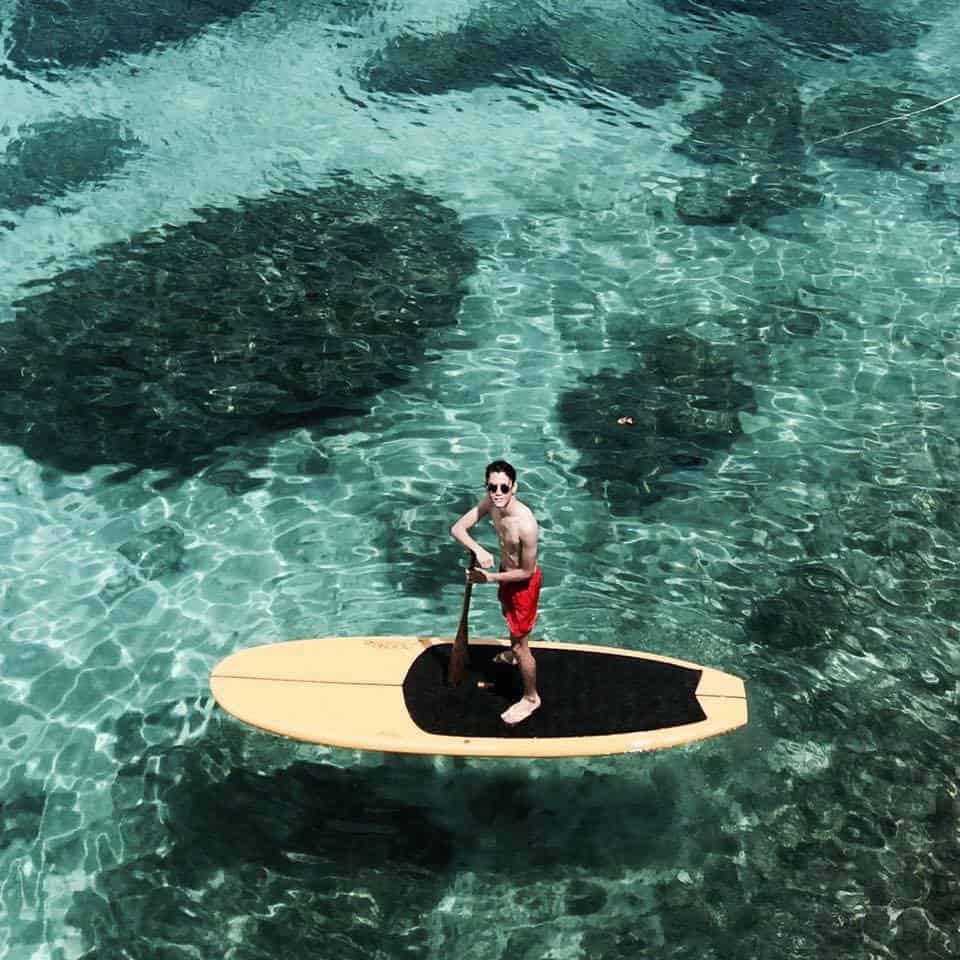 Rates & Other Information
Entrance fee: ₱15 each for adults and kids (with environmental fee)
Corkage fee: None
Cottage: ₱200, ₱300, ₱350, ₱400 & ₱500 per day
Overnight room (Fan): ₱1,500, good for 4pax
Kayak: ₱200 per hour
Life Vest: ₱50 per use
Zip Line: ₱50 per ride (one-way)
Boat rental:
– ₱1,500 round-trip, good for 10 to 15 persons.
– ₱1,000 round-trip, good for 4 persons and below.
– You may opt to join with other groups. For boat rentals, contact 0933-302-6638 / 0956-984-2596.
Contact Information
Operating hours:
Contact numbers: 0933-302-6638 / 0956-984-2596 / (032) 436-2031 / (032) 436-2959
Social: Facebook Page
How to get there?
Exact location: Gibitngil Island, Medellin, Northern Cebu — 3-4 hours away from Cebu City.
BY BUS: From the North Bus Terminal, ride any bus or v-hire going to Kawit, Medellin. Bus fare is ₱180 per person, v-hire is ₱170 per person. Land travel is 3-4 hours. From there, ride a motor boat going to Gibitngil Island. Boat travel is 15-20 minutes.
BY CAR: If you opt to bring your car, just navigate with Waze and pin your location to Kawit Medellin or to any beach resort nearby where you can park your car. You can try Kevin's Beach Resort, Seahorse Tourist Inn or Emelia Hotel and Resort. Parking fee may range from ₱50 to ₱150 per day. From there, ask around where you can ride a boat going to Funtastic Island.