Considered as a tourism giant in the southern part of Cebu province, Badian is indeed a town you must visit when exploring the province. In this article, we run down 5 attractions you need to check out in the municipality of Badian.
1. Kawasan Falls
The tourist spot that established Badian as one of the province's tourism hotspot. Kawasan falls is a 3-layered waterfalls of natural spring water famous for its cold and refreshing catch basin with the water emitting a slightly bluish hue.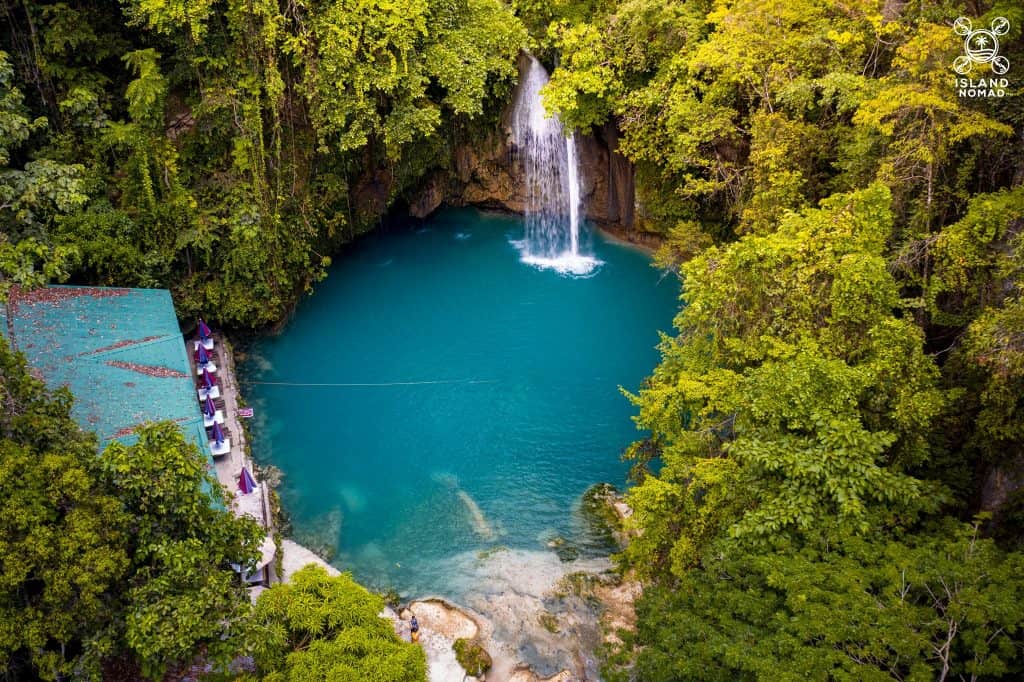 The first waterfall is the biggest of the 3, and thus, usually the most crowded (and most photographed!). There are many cottages around, a restaurant, and souvenir shops. Other attractions nearby which we also recommend is canyoneering (trekking and jumping in waterfalls and rivers, with Kawasan Falls as the end point) and the second longest dual zip line in Asia which can also be seen at Kawasan Falls!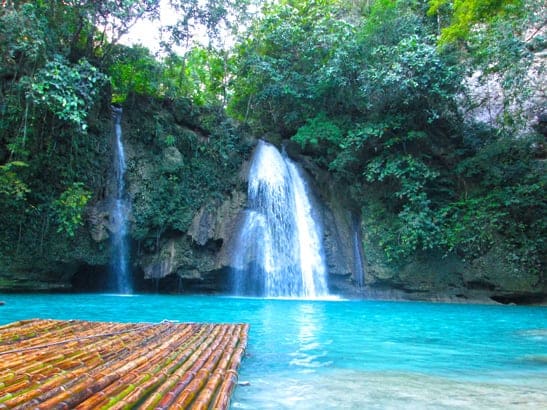 Entrance fee: P40
Overnight cottage fees: P800 – P2000
Other fees:

Bamboo raft: P300 (good for 20 persons)

Other information:
2. Lambug Beach
Considered to be one of the best beaches in Cebu, Lambug beach attracts tourists due to its unspoiled aquamarine water, fine white sand, and a perfect sunset view.

There are different resorts around the area, as well as cottages and tents you can rent out for overnight use. Lambug beach is also popular because it is not as overcrowded as other beaches, without the loud bars and parties.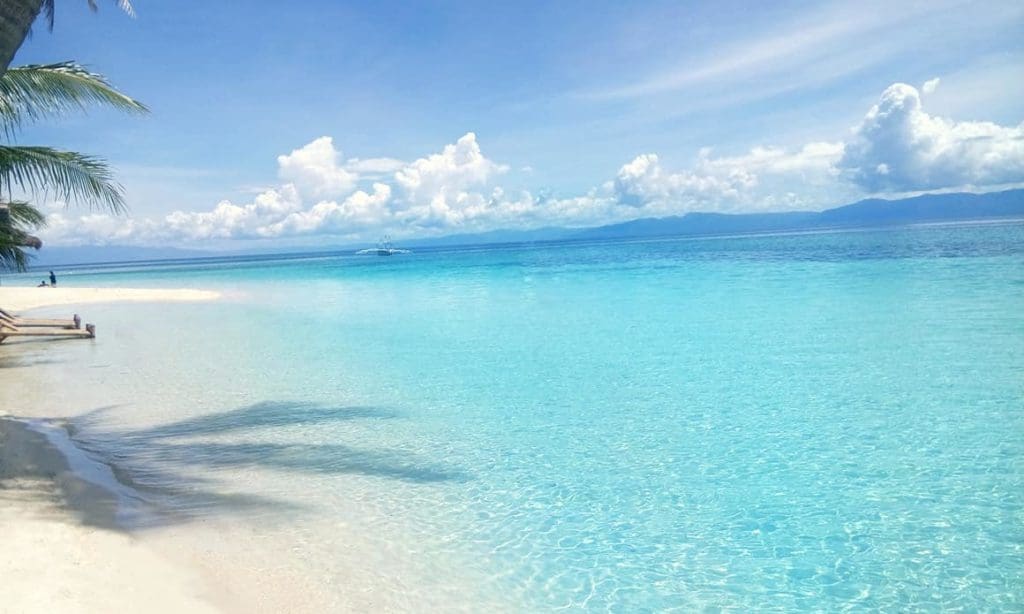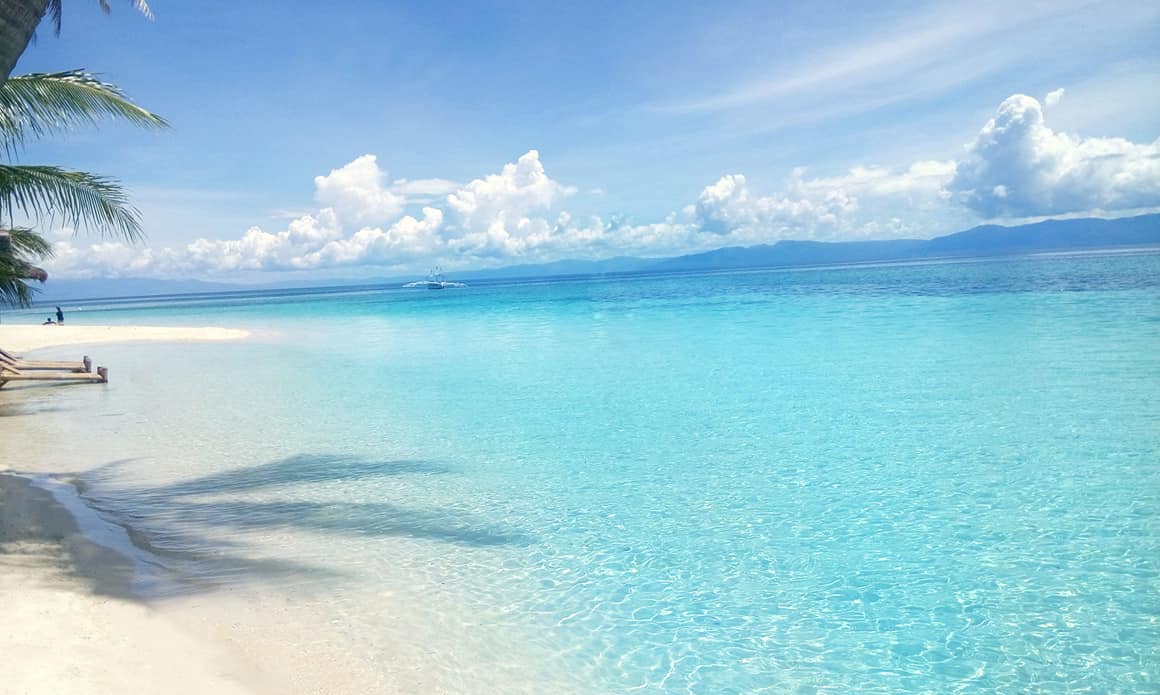 Entrance fee: Free
Cottage fee: P300
Other fees:

Camping fee: Most are free, but some areas will charge P100 (exclusive of tent)

Lodging rooms: Starts at P500

Travel tip: Lambug beach is located quite near to Kawasan falls so target these spots on the same day or on consecutive days.
3. Badian Highlands
A recently opened attraction, Badian Highlands is a view deck approximately 1,640 feet above sea level.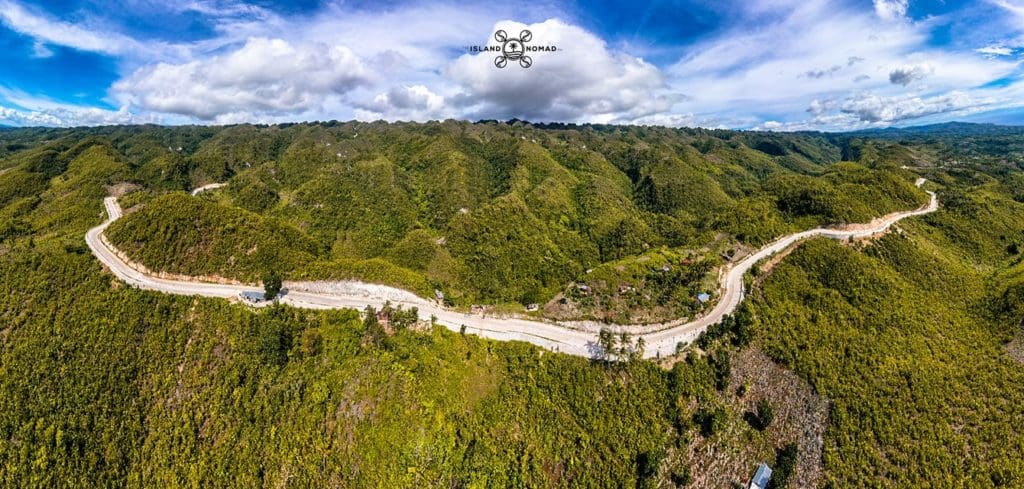 It is a part of the Dalaguete-Mantolongon-Badian Road and was officially opened to the public last July 10, 2020. This view deck offers tourists a stunning panoramic view of the Tanon strait, Badian Bay, and Kanlaon Volcano of the province of Negros Oriental.
The best time to visit is on an early morning for some foggy sunrise or at night for some clear view of the night sky and stars.
Entrance fee: None (Open to private vehicles and tourists)
Exact location: Badian-Dalaguete Road, Badian, Cebu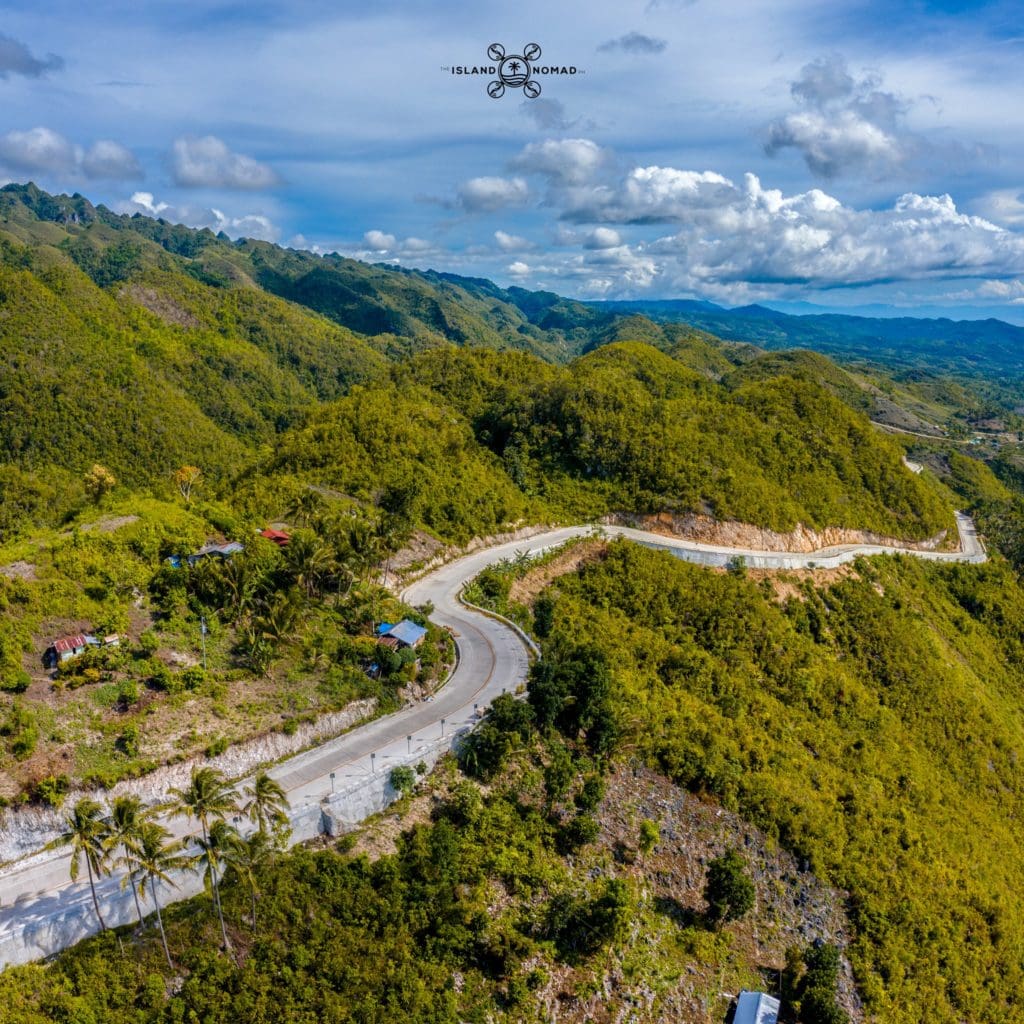 4. Kansanto Spring
Located in Barangay Banhigan, Badian, Kansanto Spring offers cold spring water that is going to leave you feeling refreshed.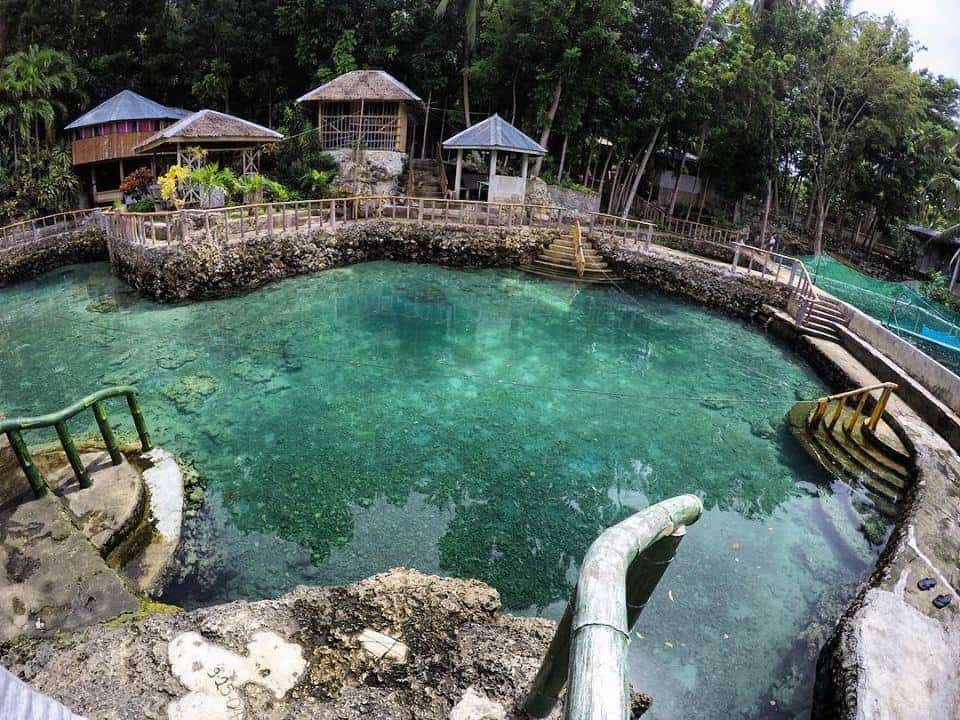 Aside from that, the place is very serene that you actually get to experience some quiet time.They also have rooms that are available for overnight use, videoke for rent, and they also offer free parking space.
Entrance fee: P50 per head (both adults and children)
Cottage fee: P350-P400
Other information:
5. Dapdap's Floating Cottages
These floating cottages are located in the Badian Bay, surrounded by crystal clear bluish green waters.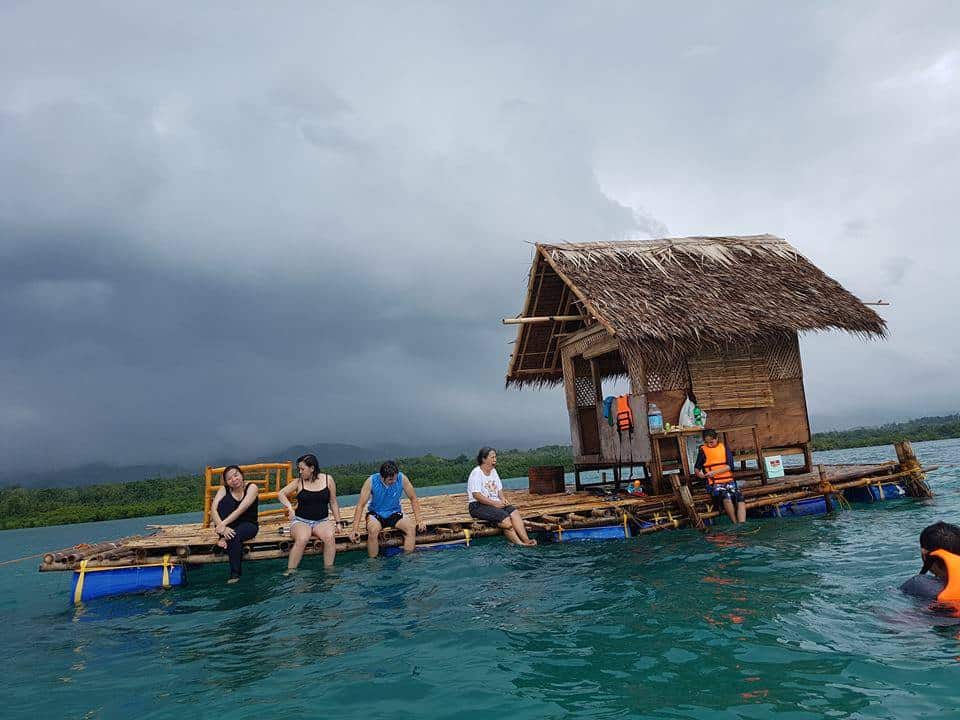 These cottages offer a unique experience to sea enthusiasts without even touching the sand. You can go kayaking, snorkeling or swimming around the floating cottages. Travel tip? Visit Dapdap's floating cottages on a high tide so you get to avoid muddy coasts on low tides.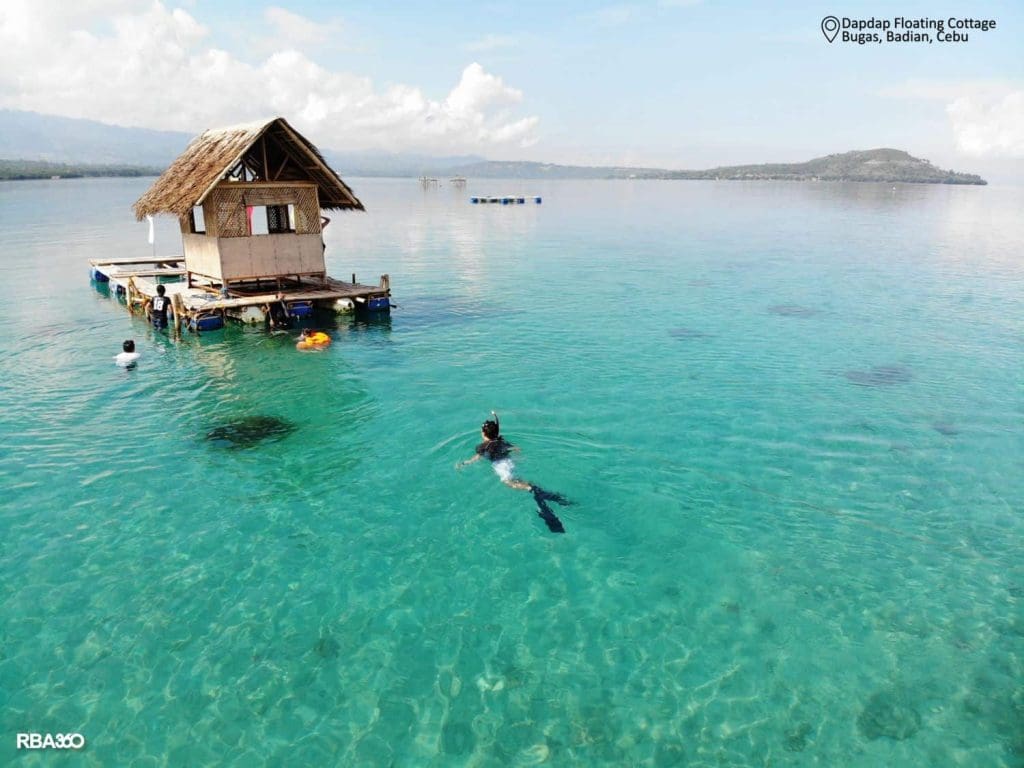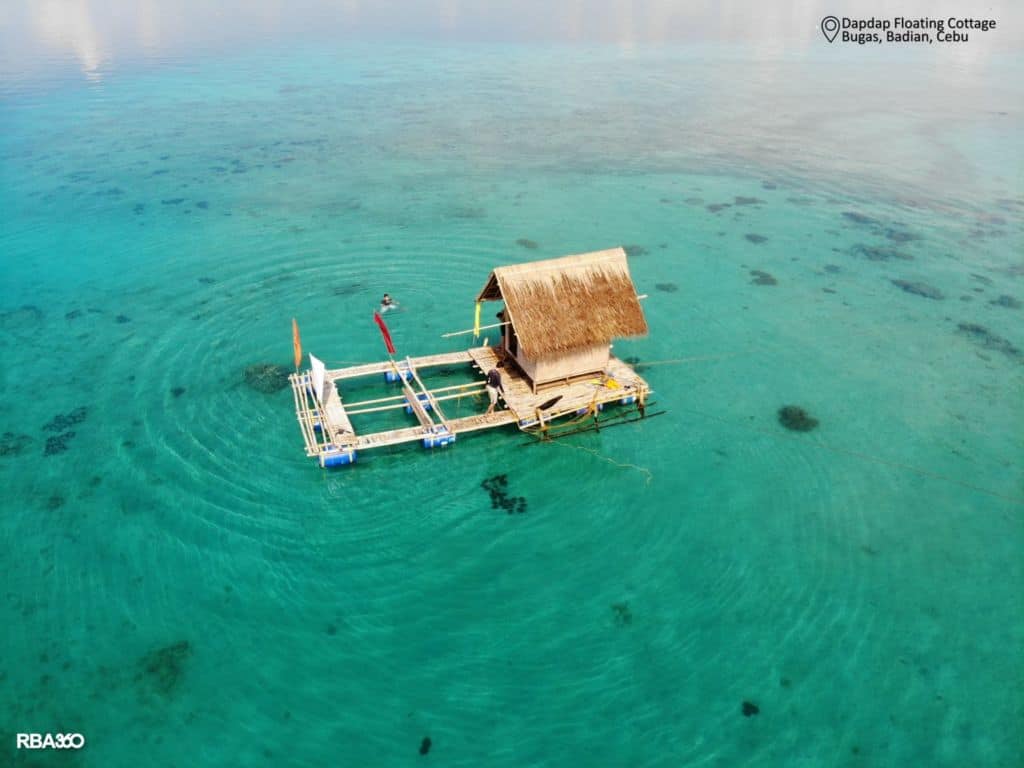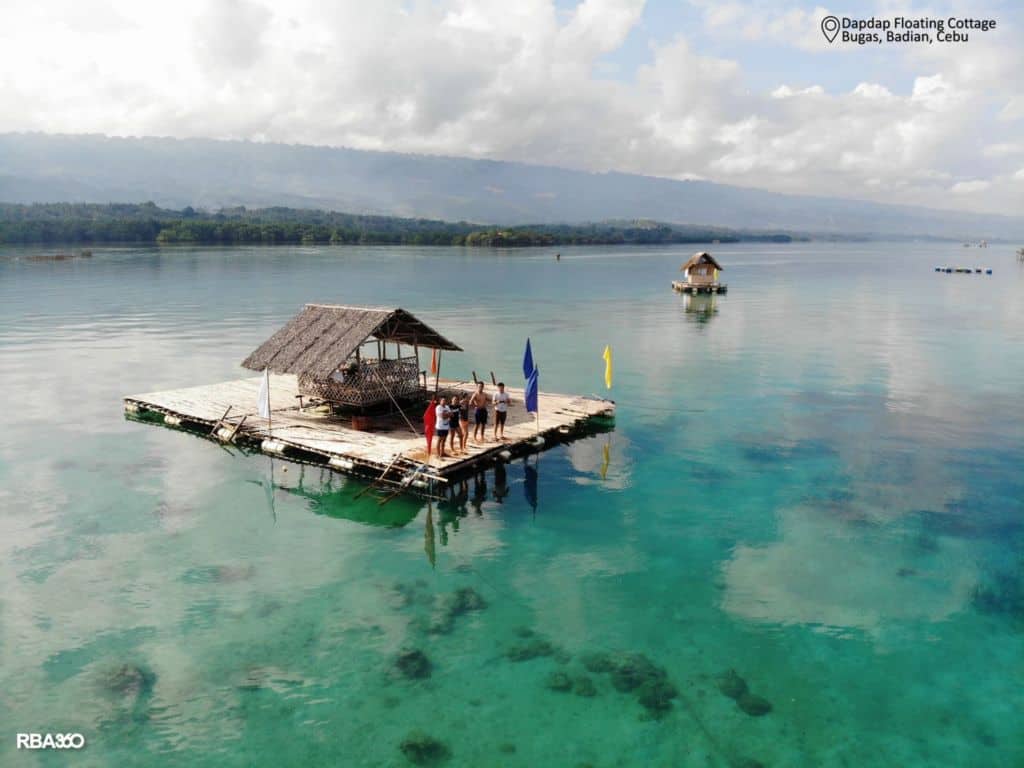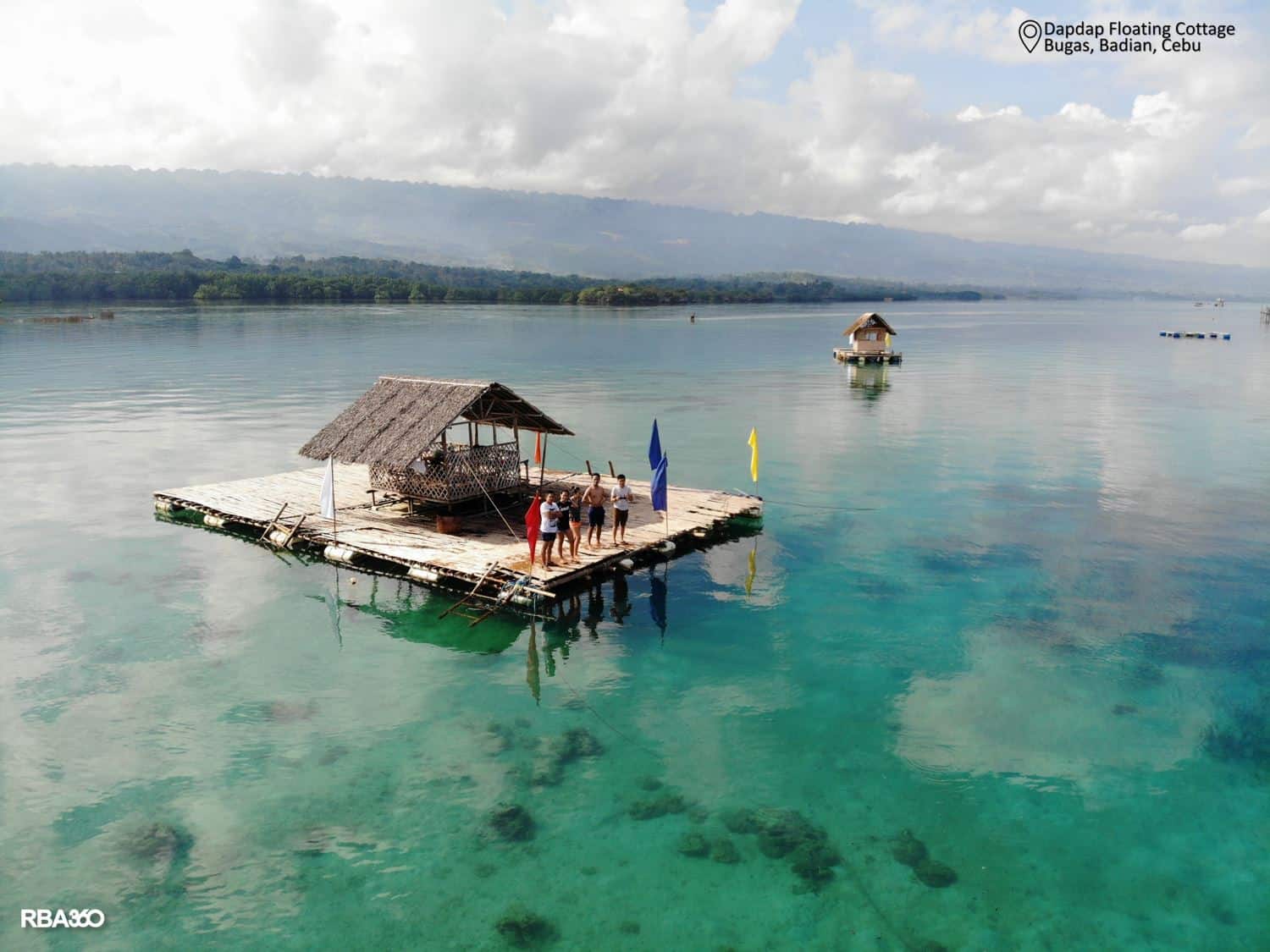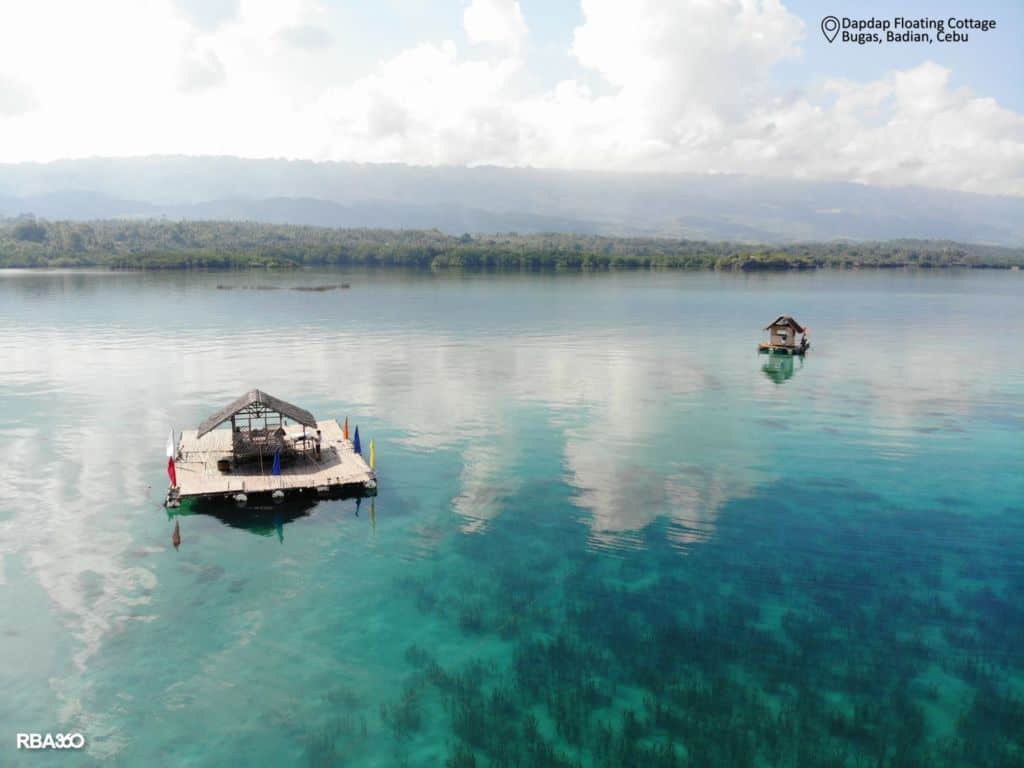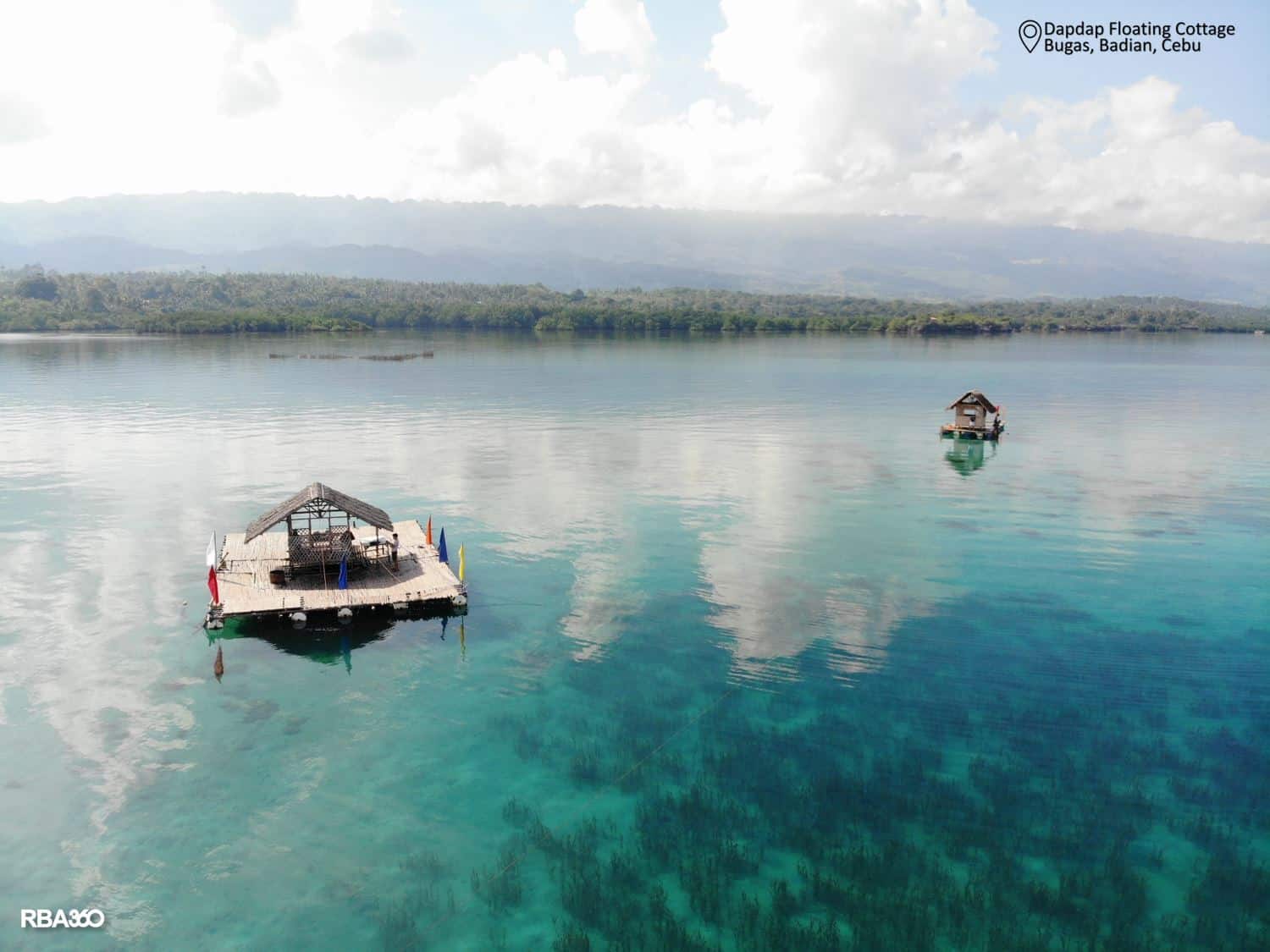 Open: 7AM-6PM daily (4PM onwards, they no longer accept new visitors)

Entrance fee: P100 (adults), P50 (children) inclusive of roundtrip boat transfer to floating cottages, lifejackets, and cottage use. Children below 2 years old are NOT allowed.

Other fees: Kayak – P200/hour
Other information:

Contact number: 0997-632-5789; 0933-642-2269

Facebook page: https://www.facebook.com/dapdap.floating.cottage

There is a limit of 3 hours per group. But if there are only a few guests, the management usually allows the use of the cottages for more than 3 hours.

Grilling in the cottages are allowed.

You can bring your own food and drinks. There's no store in the cottages nor in the entrance gate.
HOW TO GET THERE?:
By bus: From Cebu City, head on to the Ceres South Bus Terminal. Not all of these buses head for Badian. So ask the operator which will pass by Badian (usually those headed for Bato). Inform the driver to drop you off at Badian. Travel time is 3 hours and fare is P100-P150.