Whenever we wish to take a break from our everyday lives, we are presented with a lot of options to choose from — top on the list involves the sun, the sand, and the beach.
A perfect example would be the Basdaku White Beach, nestled in Moalboal in southern Cebu. For only ₱10-20 (depending from where you enter), you can experience Basdaku Beach's wide shoreline and its crystal clear waters and pure white sand.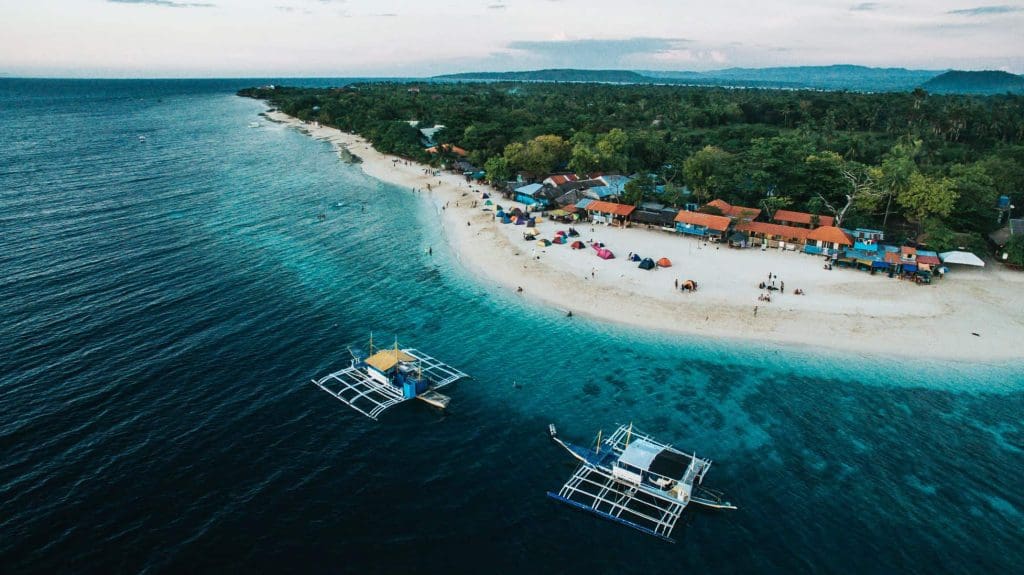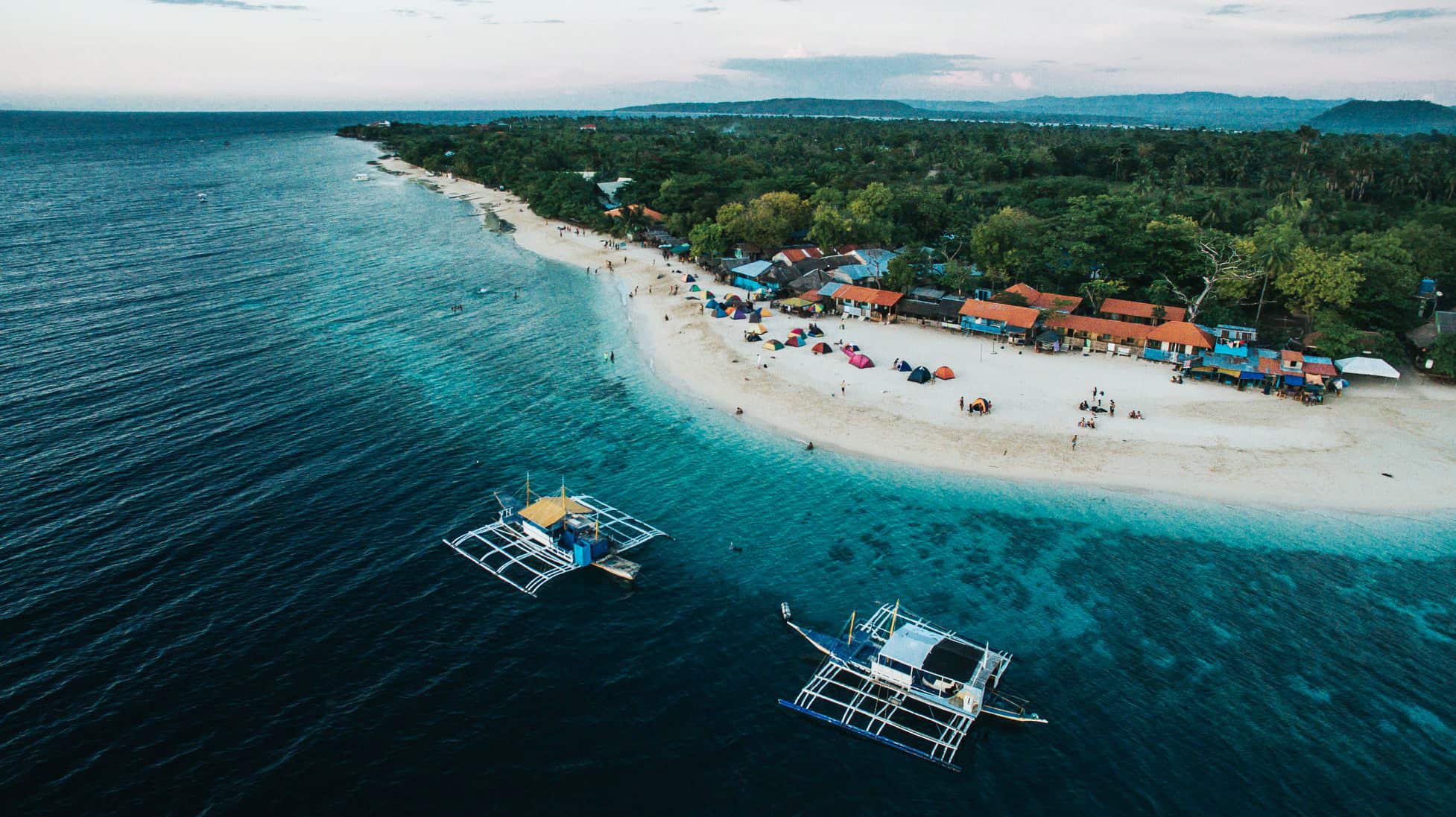 A little trivia, the term 'Basdaku' is derived from two Cebuano words "bas" and "daku" which means 'sand' and 'big', respectively. The name literally describes the kilometer-long coastline of the beach.
What are you waiting for? Go and revel in one of Cebu's finest beaches.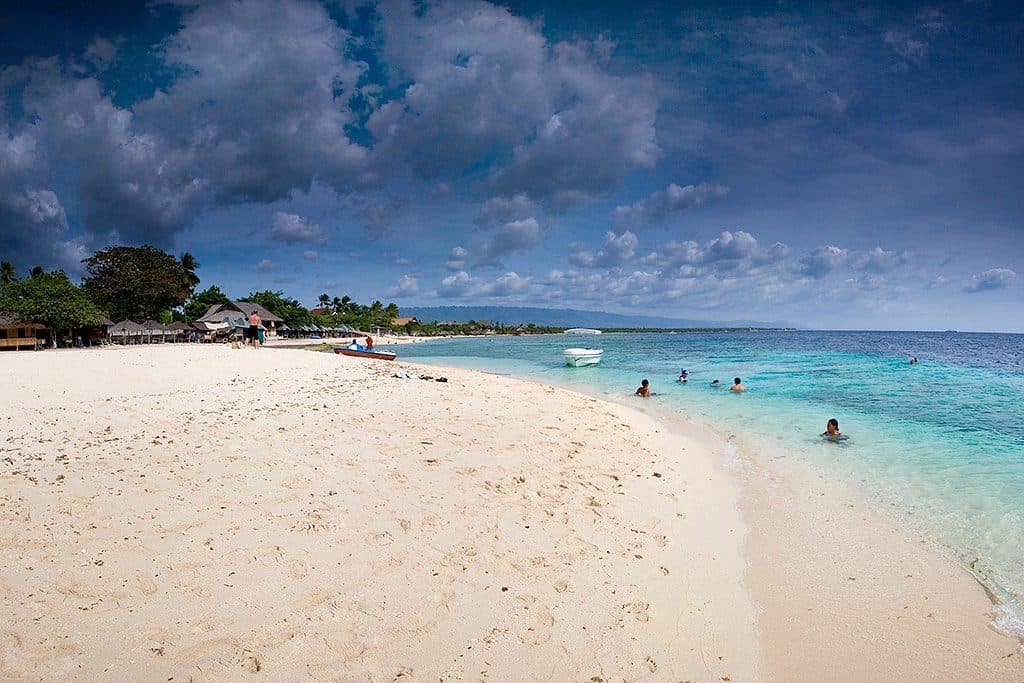 Fees
Estimated Bus Fare: ₱150-180 per head (one-way)
Tricycle: ₱30 per head (one-way)
Entrance fee: ₱10-20 per head only
Tent: ₱100 per tent (bring your own tent)
Tent rental: ₱500 to 2,000 (depending on the size)
Cottage fee: ₱300 to 2,500 (rates vary from one resort to another)
Tent Rental: P500 – P2000 *Rates may vary depending on the size
When it comes to looking for a place to stay, Basdaku absolutely got it all for you.
For travellers who prefer to sleep on the sand, witness the gracing sunrise or magnificent sunset and enjoy the chilling vibe — which is something every backpacker dreams of, there are definitely areas for camping.
You need to take note that some areas allow you to camp for FREE, however, for some, they have a minimal fee of ₱100-200 (exclusive of tent rental).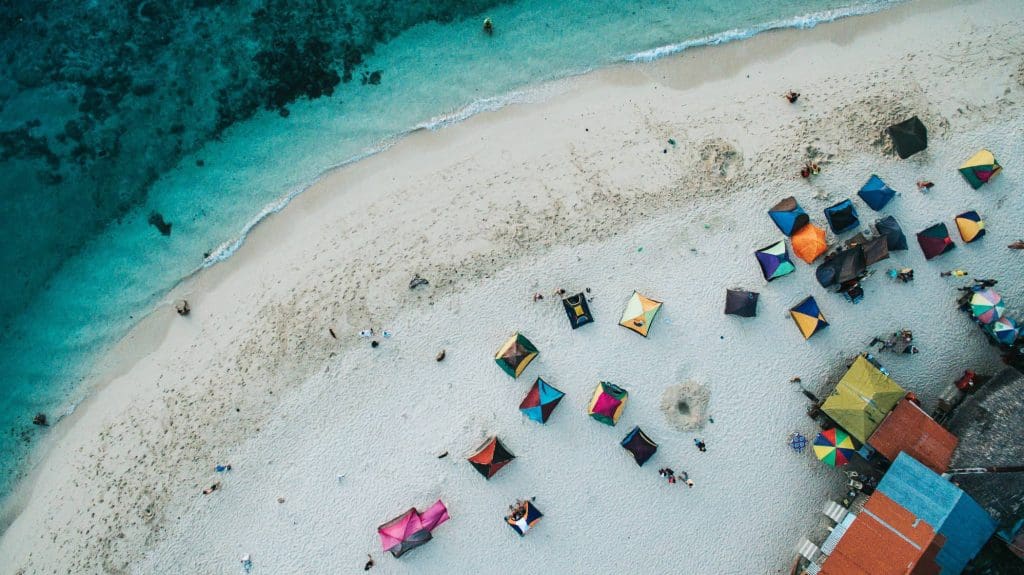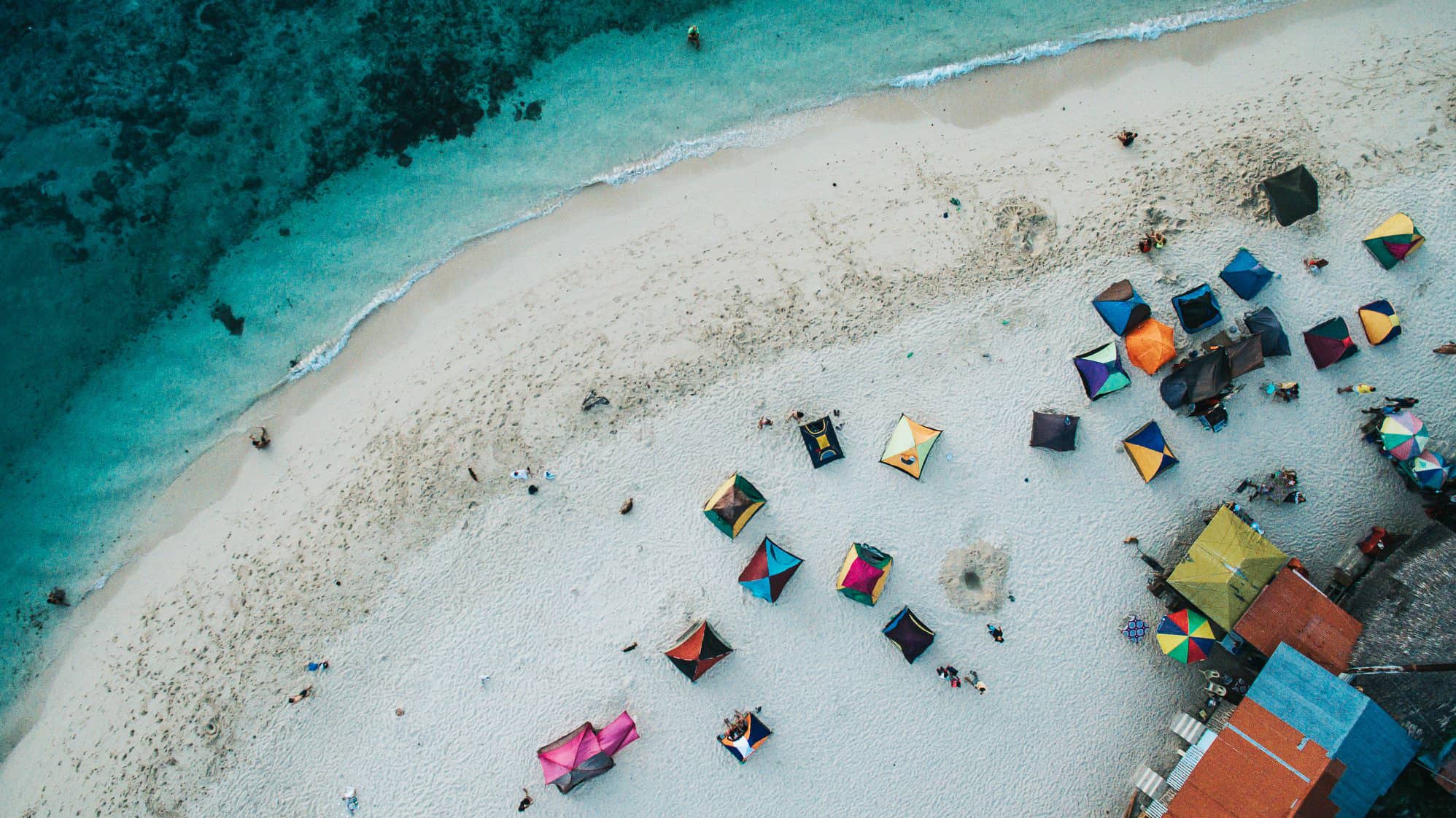 How to get there?
Exact location: Basdaku Beach, Moalboal, southern Cebu — approx. 3 hours away from the city.
From South Bus Terminal, ride a bus bound for Moalboal via Barili or Badian. Then ask to be dropped off at Gaisano Grand Mall Moalboal or Moalboal town proper. Another option would be by van, which is also available at One Citilink Terminal. Travel time is 3 hours depending on traffic conditions.
Once you've reached the town of Moalboal, you can hire a tricycle to take you to Basdaku or White Beach.
Where to stay?
If beach camping is not your thing, you may choose from this list of low-priced accommodation options and cheap apartments:
Rositas Cottages





Rosita's cottages is a great place to take a break for either short-term or long-term travelers. It offers a fully equipped kitchen and rooms that have their own porch area, making the guests live like home.

0916-920-5618
Starts at 500 PHP
CHECK RATES
HK Beach Resort





This place offers a wonderful beachfront view, basic amenities and rooms that would make every guest's stay worth it. This beach resort also comes with a restaurant that serves delish food selections.

0919-476-6385 / (032) 511-2499
Starts at 700 PHP
CHECK RATES
Susan's Seaview Resort





This resort is nestled at a great location that is close to many restaurants. Also, it offers a restaurant that has a nice terrace where guests can sit and enjoy the sea view. Susan's Resort's area is also popular for cycling or even just a short walk along the beach.

Starts at 500 PHP
CHECK RATES
Turtle Bay Dive Resort





Located in Tongo Point, Basdiot, this resort is best known for how it caters the needs of the guests and aiming to make them feel at home away from home. Definitely one of the hotel that stands out.

(032) 316-4133 / 0917-631-4261
Starts at 1,000 PHP
CHECK RATES
☞
Up to 50% OFF on nearby hotels in Cebu.
IMPORTANT NOTE:
The rates, contact details and other information indicated in this post are accurate from the time of writing but may change without Sugbo.ph's notice. Should you know the updated information, please message us on
Facebook
.