Carnaza Island is a 174 hectares (430 acres) turtle-shaped island located north of the mainland Cebu in the Philippines. The island is bordered on all sides by the Visayan Sea, and is part of Daanbantayan, Cebu.
Experience this undeniably gorgeous paradise in Northern Cebu, the Carnaza Island, for less than ₱1000!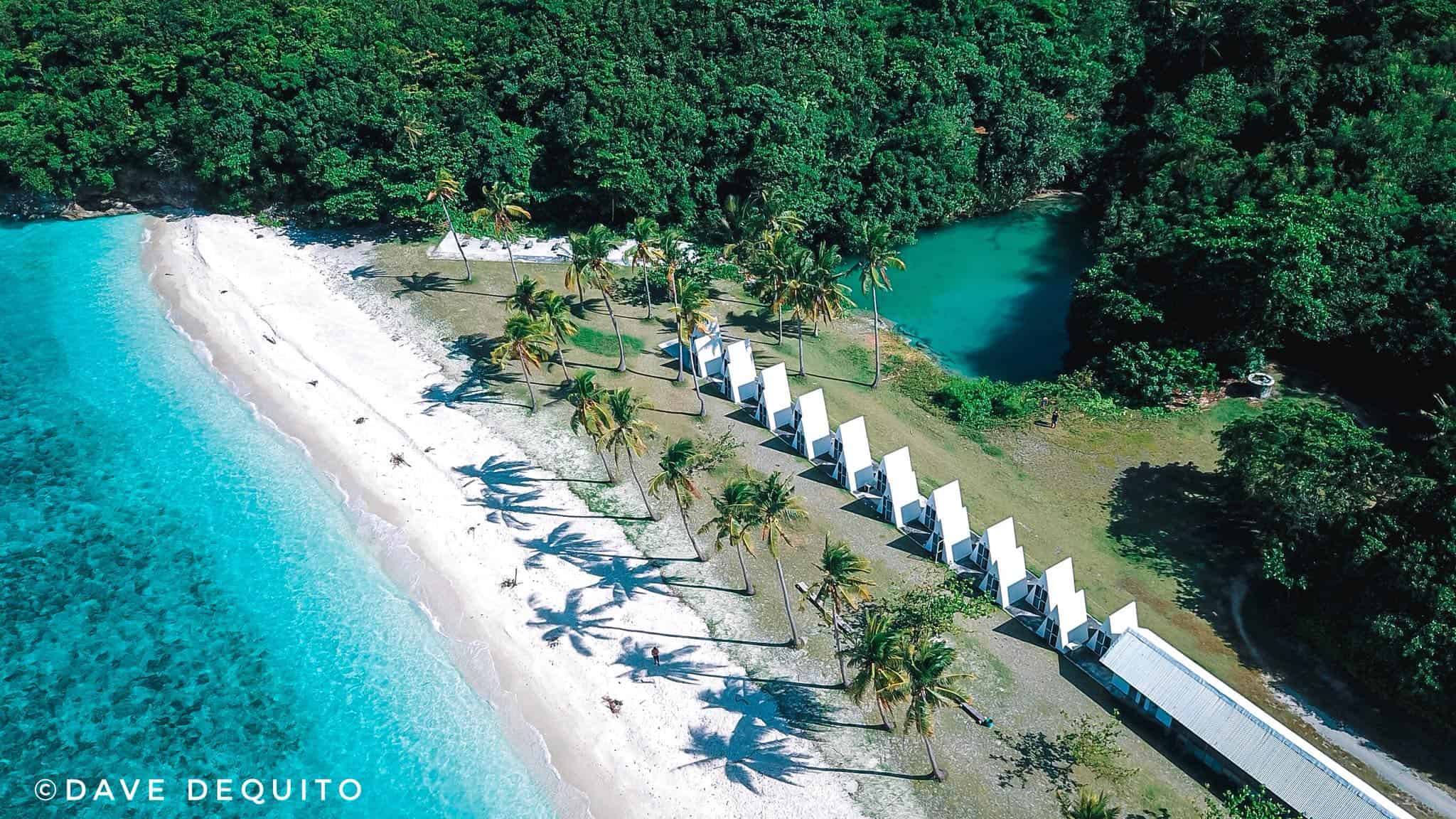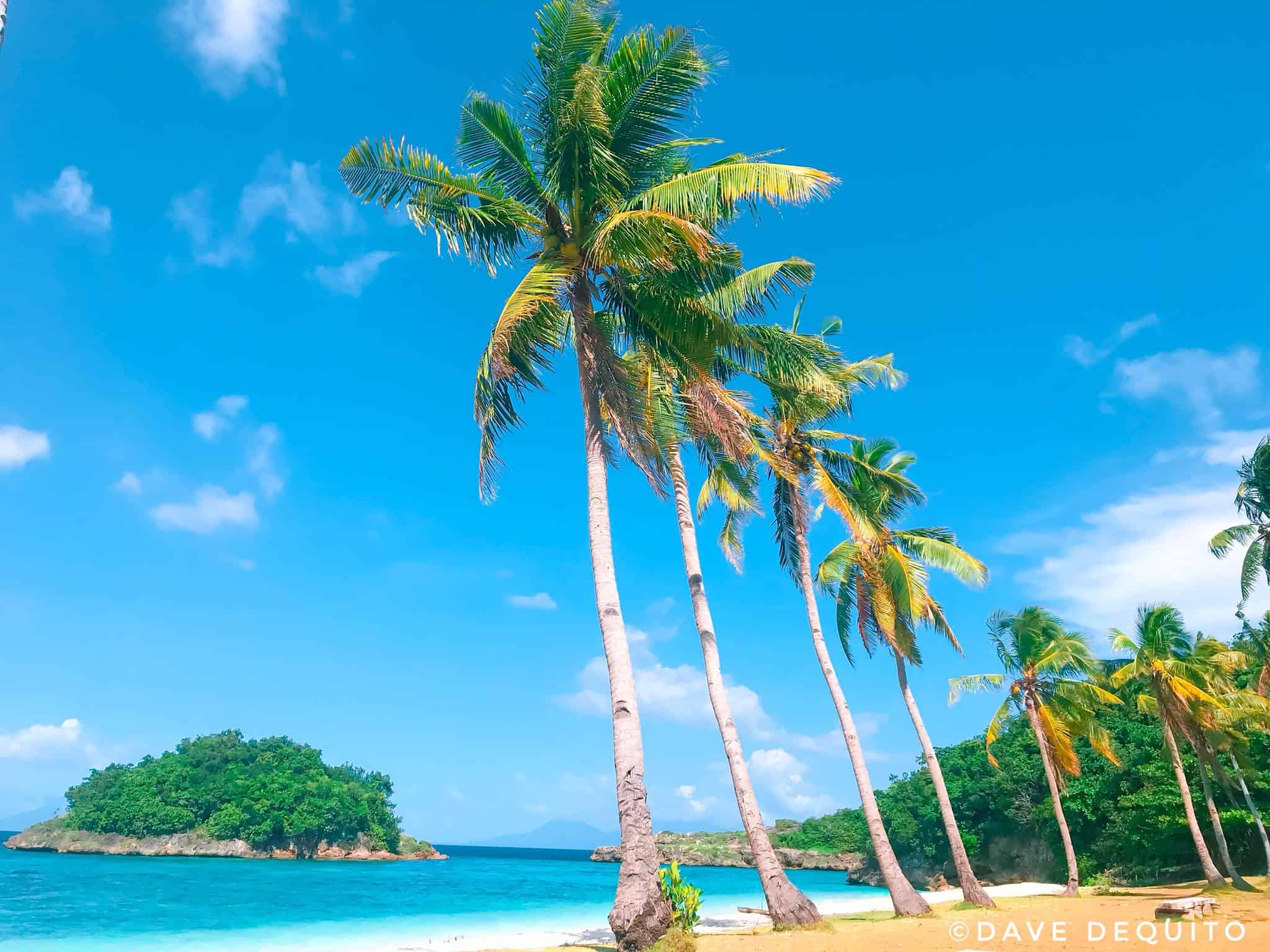 Budget
₱424 (₱212 /way) – Airconditioned bus from North Bus Terminal to Tapilon Port in Daanbantayan. Travel time is 4 hours.
₱300 (₱150 /way) – Boat going to Carnaza Island. Travel time is 2 hours. Alternatively, you can rent a pump boat for ₱7,000 roundtrip which can carry around 25-30 people.
₱200 /head – Entrance fee at Carnaza Eco Park with access to Skull Cove.
₱100 (₱200 /room) – Room rate per night, good for 2pax.
…so that's a total of ₱1,024 and you'll already get to experience this paradise!
TRAVEL TIPS:
– The more friends, the cheaper you have to pay for the boat ride.
– Bring food and drinks
– Bring powerbank and extra batteries
– Bring tent and other beddings
– Leave no trace
Other information
Food available in the area
• Note, if there's really a lot of people, food would always be out of stock. Better to bring your own and have it cooked there.
• Barbecue – Prices starts at ₱10. Very Affordable!
• Noodles – ₱15 Only
• Milo and Coffee – ₱10 Only
• Cooking for your food – ₱300 Unlimited in one cooking
Rates
• Entrance fee: ₱200 per head
• Tent: Regular Season – ₱100(Offered by the Staff of Carnaza Eco Park). Peak Season – P300(These are the tents offered by the none staff of Carnaza Eco Park)
• Room Rates: ₱200 per night, good for 2pax.
– There are 20 standard rooms (woodshed) of the same size and type. You may bring your own camping tents as well.
Carnaza Eco Park
• For overnights: Walk-ins are welcome, but given the island's popularity now, it's recommended to make a booking first.
• Contact numbers: 0936-731-6495 / 0999-860-9761 / 0936-731-6495
• Social: Facebook Page
• Email: [email protected]
How to get there?
Head on to Cebu North Bus Terminal and ride the bus bound for Maya-Bagay or you can simply ask and conductor around the bus terminal and tell them that you're going to Tapilon Port. Travel time is around 4 hours and fare is ₱212 (airconditioned bus). Take the first trip if you'll be only doing day tour in Carnaza Island.
Once you arrive at Tapilon Port, ride a boat going to Carnaza Island (₱150 per way). First trip is at 7am-10am but it would actually depend on the condition of the sea. When we got there its low-tide, so the first trip will be at 10am and departs by 1pm. So we rented a pump boat instead (since were only doing a day tour) for ₱7,000 roundtrip it can carry around 25-30 people. Tapilon Port to Carnaza Island travel time is 2 hours.
The information above are based on the experience shared by travel blogger DAVE JAN DEQUITO.