A strip of white sand 20 minutes away from the mainland, Pinamungajan is proud of this marine resource. The islet or sandbar spans one hectare during low tide and is smaller during high tide.
It sits in the middle of a municipal sea rich in marine life, and holds a spectacular view of the beauty of the town's coastline and the Mt. Kanlaon in neighboring Negros province.
The islet is near the marine sanctuary so the area is best for snorkeling.
A few meters away from the Campalabo islet is a two-kilometer long rock formation protruding from under the sea locally called "paril", which was formed in 1951 after typhoon Amy, one of the worst typhoons on record to hit the Philippines before supertyphoon Yolanda.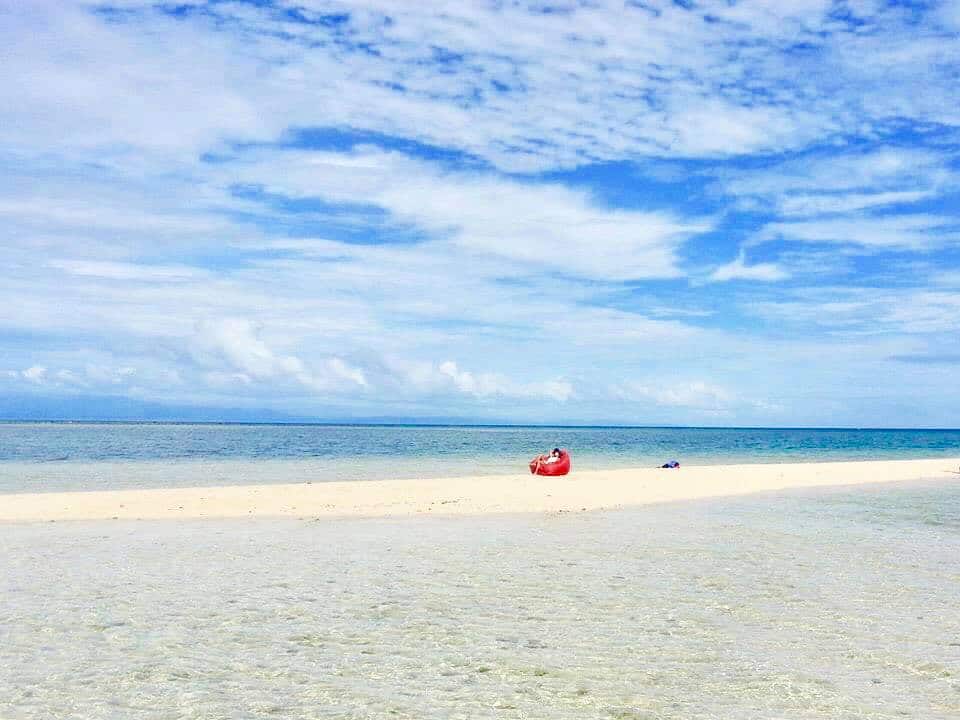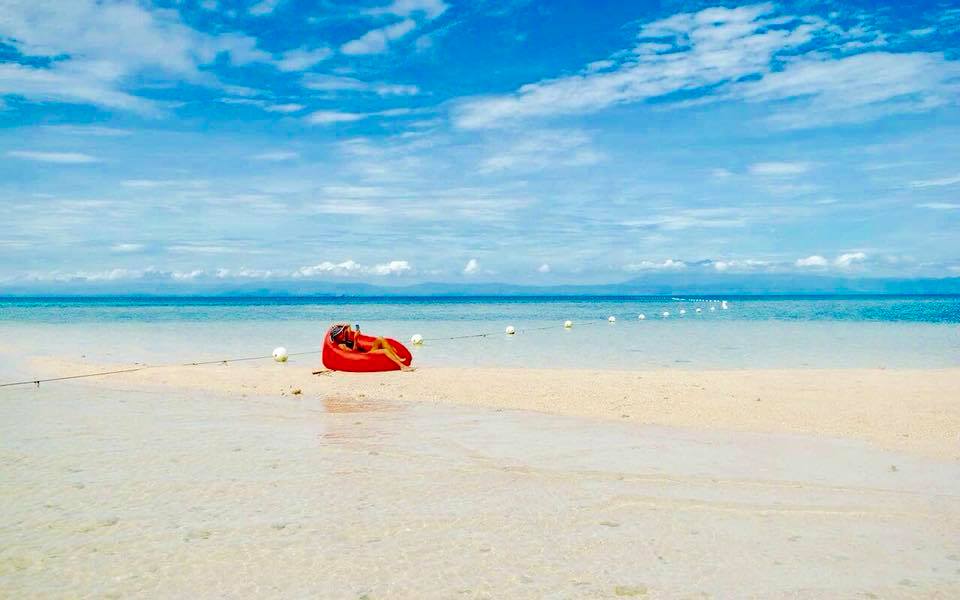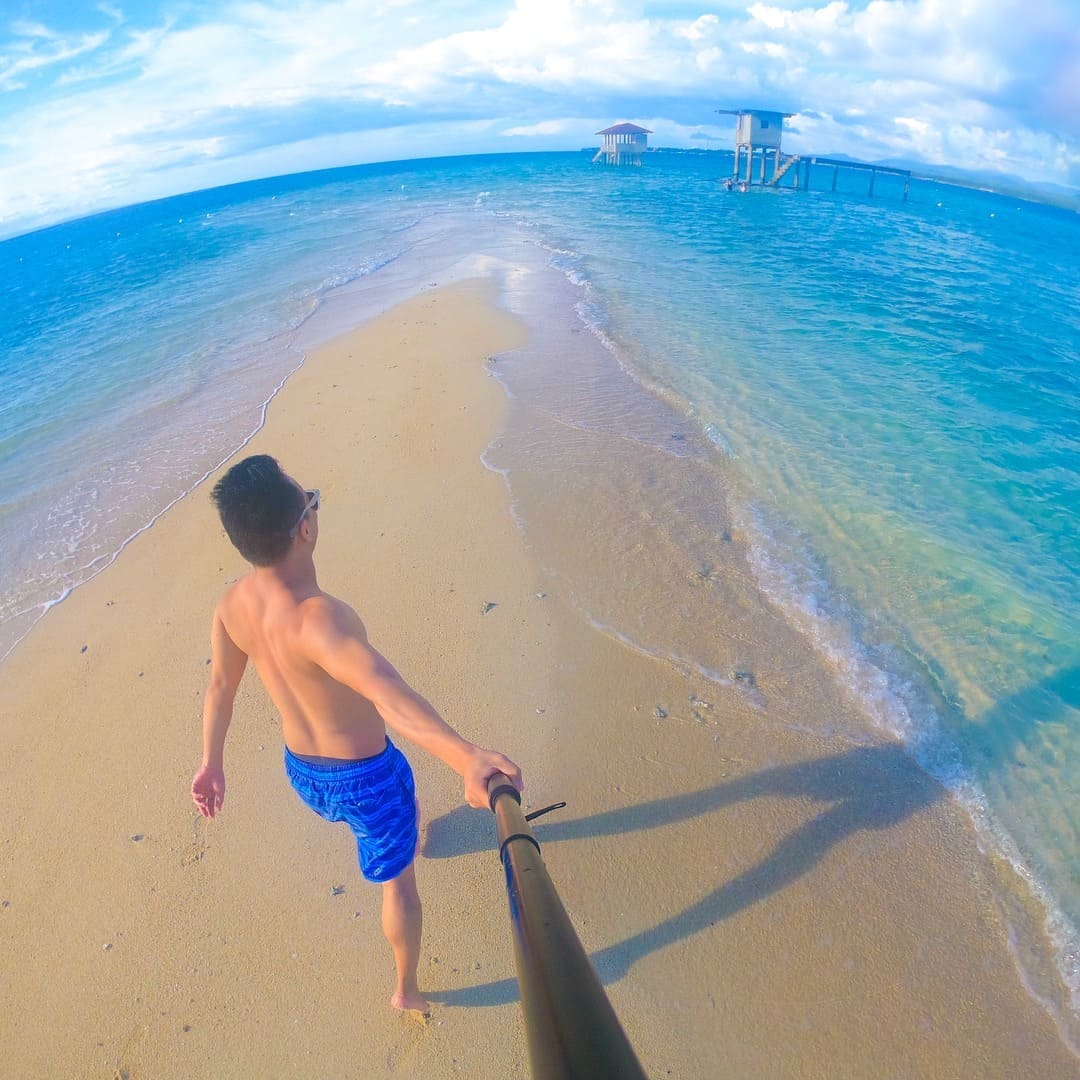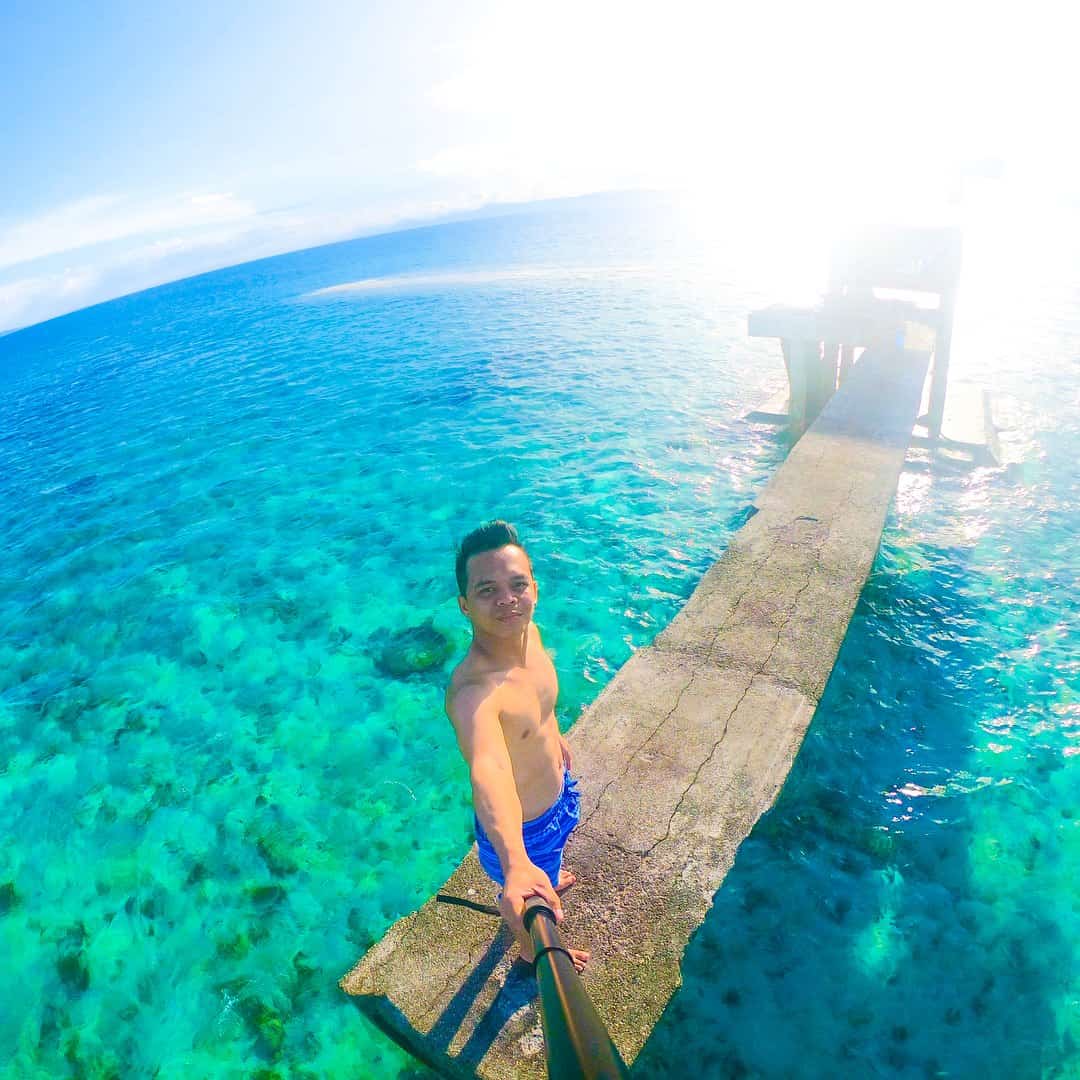 Fees
Environmental/Entrance Fee: FREE ₱50 per head
Bus fare: ₱80 per person (one-way) / ₱100 for v-hire
Boat fare: ₱150 per person (roundtrip). Minimum of 6pax, or you pay at least ₱200.
Tips
Best time to go there is 4-5PM. You can then eat dinner at Bugsay Resto Grill in the mainland.
Buy your food and drinks ahead before jumping into the boat.
No cottage. You may bring your own tables and chairs.
You can't put tents in there.
STRICTLY LEAVE NO TRACE!
How to get there?
Exact location: Brgy. Tajao, Pinamungajan, Cebu – 2-3 hours away from the city.
From the South Bus Terminal, ride a bus going to Pinamungajan. Tell the driver to drop you off at Brgy. Tajao or at Bugsay Resto Grill. Bus fare is ₱80 per person (one-way).
There's a lot of sari-sari stores in the area. You can ask them where you can rent a boat going to Campalabo Sandbar and they will assist you – be friendly and negotiate the price with the boat owners. Boat ride will take 20-30mins going to the sandbar.