This article is mostly written by JACK PONPON, a travel photographer residing in Daanbantayan, Cebu.
Wondering what's in the northernmost tip of Cebu? Welcome to Carnaza Island, an island paradise located off the northern coast of Cebu, in the middle of the Visayan Sea — it is part of Daanbantayan, Cebu.
The face of this island has been a mystery to many people even those who live in the municipality where it is situated. It's distance and accessibility are among the factors why there's not much tourism in the area. That's why most people prefer Malapascua Island in their itineraries. And majority of its land area is privately owned by Cebu's former Governor, Lito Osmeña.
Nevertheless, the island is perfect for backpackers and those who are on a budget. Expenses aren't too high as compared in Malapascua. Visiting the island only requires you to pray for a perfect weather or else you'll be compelled to postpone next #TravelGoals.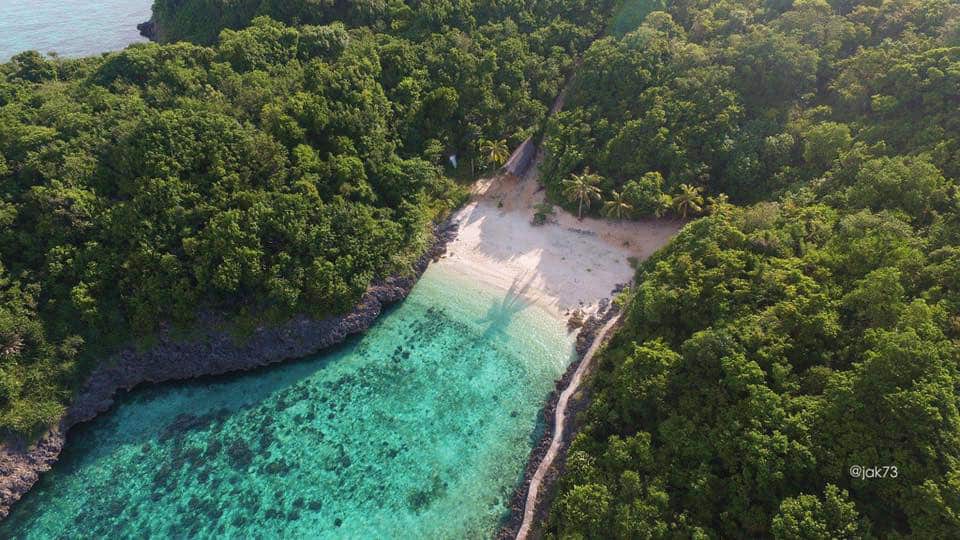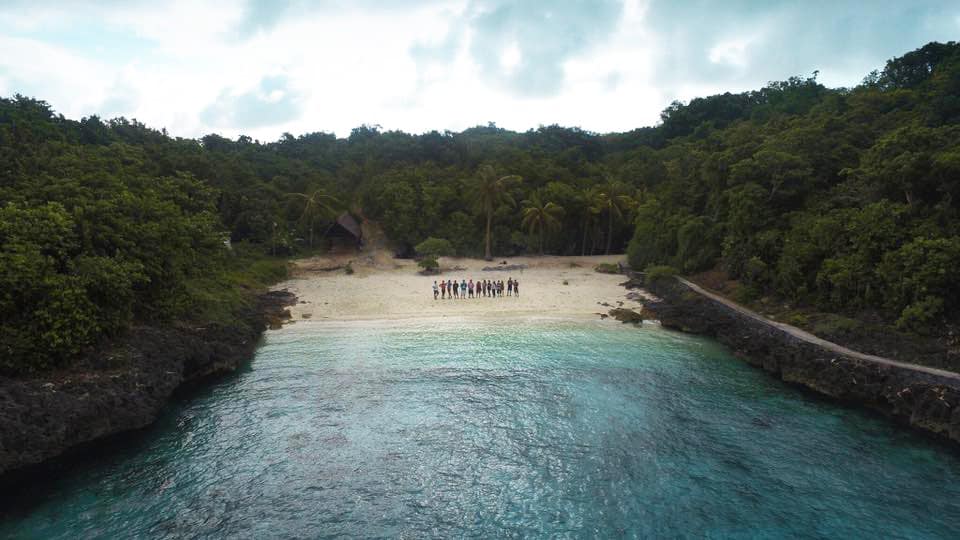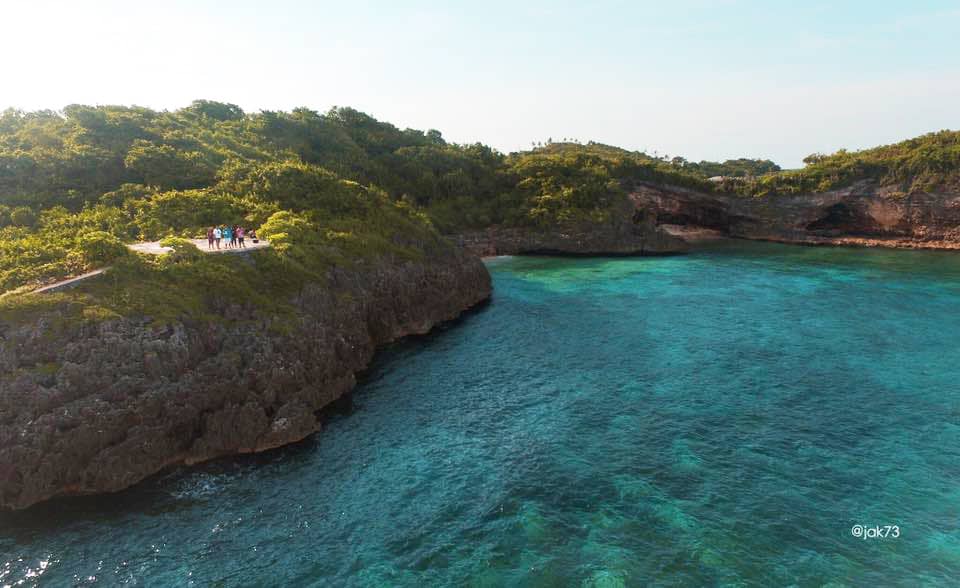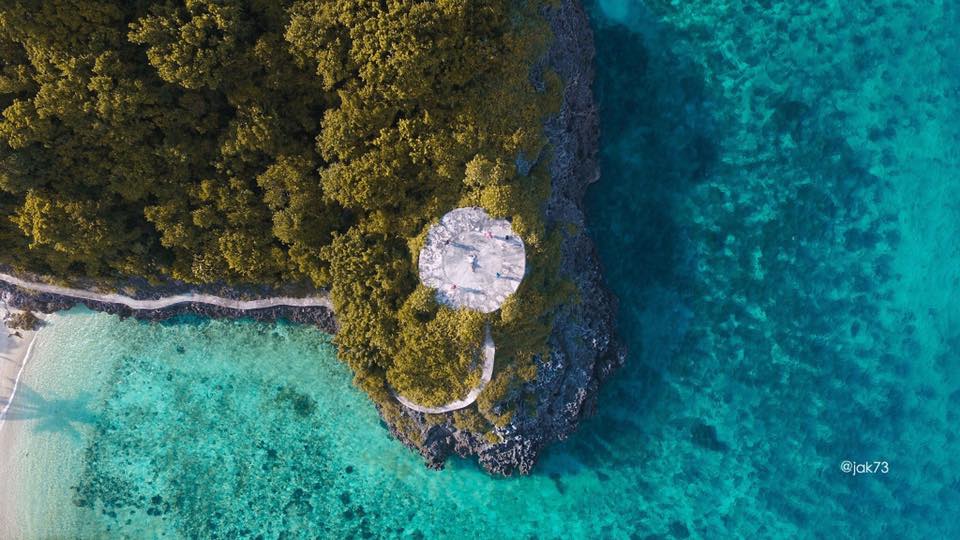 HOW TO GET THERE?
– From Cebu North Bus Terminal, you have to take a 4 hour bus ride or make it 3 hour with a V-hire (Van) to Baranggay Tapilon in Daanbantayan which would cost more or less P180-200. Bring school ID if you are a student to avail discount on the bus ride.
– Buses are available anytime. It is ideal to travel as early as 3 or 4am so that you'll arrive possibly by 7 or 8am. Most boats going to the Carnaza island only travels from 9-11am, for safety reasons I would say. I have no idea if there are still available boats in the afternoon unless if you'll rent for your own (2K more or less). And ready yourself to be greeted by turbulent waves once you're in the middle of the sea.
– Nonetheless, once you arrive in Tapilon, ask the locals to guide you to Tapilon port (*For clarification: Tapilon port is for Carnaza Island, Maya port is for Malapascua Island). Boat fare to Carnaza Island would cost P150. The island is estimated to be 2 to 3 hours away from the mainland depending on the size of the boat you're riding as well as the weather.
WHERE TO STAY?
*There is only one resort on the island and that is the Carnaza Eco Park (owned by Osmeña) which is a bit far from the "Barrio". It's advisable to book earlier. You can also pitch a tent if you have one. Also, since locals are very accommodating and friendly, some offer their houses or rooms for travelers to stay and often costs 200Php/night.
-When we visited the island, we have nowhere else to stay. Everything was fully booked. We were not informed that they were celebrating their annual fiesta, till we arrived on the island. Thankfully after hours of searching, we found a place to stay at Carnaza Elementary School. We thank the kind hearted faculty and staff of the school for the warm welcome.
ACTIVITIES
There are loads of things that you can do on the island. The island does not only have white sand beaches and snorkeling spots but it's also filled with caves worth to be explored, a swamp, a lake (sort of), a pristine forest, a twin beach and a runway. These places are just a hike or a "habal-habal" away (20Php/person). You can also do cliff jumping from a hill close to the "Barrio".
SIDE TRIPS
We always love side trips. It offers us loads of options for activities than just settling on a single place.
LA MANOK ISLAND or Manok-Manok Island of Esperanza, Masbate
This place is somewhat like El Nido's Snake Island. It is basically a pair of islands connected by a sandbar, and only 30 mins away from Carnaza Island. Just use your charm when looking for a boat going to La Manok. Oftentimes it would cost 1.2 to 2K depending on the size of the boat.
Dakit-Dakit Island or Maria Island
An island characterized by it's solid rock structure with a whole on the middle. It's roughly 10-15 mins away from Carnaza and get mesmerized by its rock formations.
REMINDERS:
*The island does not have a 24/7 power supply. Electricity is only available between 7am to 10pm. So you gotta have to bring a flashlight and of course a power bank. However, the island doesn't go in complete darkness at night, there solar powered street lights. There are also a lot of houses that has their own generators and would have their electricity on.
*Food? There are no restaurants or "carinderias" within the island, bringing your own food supplies is very essential. There are a lot of fishermen who would sell their catch, just ask some locals where to buy them and it is very cheap! There are also loads of convenience stores or "sari-sari stores" on the island but expect for a much higher price compared to the mainland specially on cold drinks.
*There's no adequate mobile signal within the island except if you will take a hike on top of its hills. But be informed that locals are not so aware of their proper waste disposal. I hope you get what I mean.
*If you plan to go back to the mainland, there's only one trip going to Tapilon port at 8am. The last trip would be at 9am, still for P100.
Other information
Rates
• Entrance fee: P200 per head
• Room Rates: P200 per night, good for 2pax.
– There are 20 standard rooms (woodshed) of the same size and type. You may bring your own camping tents as well.
Carnaza Eco Park
• For overnights: Walk-ins are welcome, but given the island's popularity now, it's recommended to make a booking first.
• Contact numbers: 0936-731-6495 / 0999-860-9761 / 0936-731-6495
• Social: Facebook Page
• Email: [email protected]
The 1,000-Peso Challenge
₱424 (₱212 /way) – Airconditioned bus from North Bus Terminal to Tapilon Port in Daanbantayan. Travel time is 4 hours.
₱300 (₱150 /way) – Boat going to Carnaza Island. Travel time is 2 hours. Alternatively, you can rent a pump boat for ₱7,000 roundtrip which can carry around 25-30 people.
₱200 /head – Entrance fee at Carnaza Eco Park with access to Skull Cove.
₱100 (₱200 /head) – Room rate per night, good for 2pax.
…so that's a total of ₱1,024 and you'll already get to experience this paradise!

This article is mostly written by JACK PONPON, a travel photographer residing in Daanbantayan, Cebu.