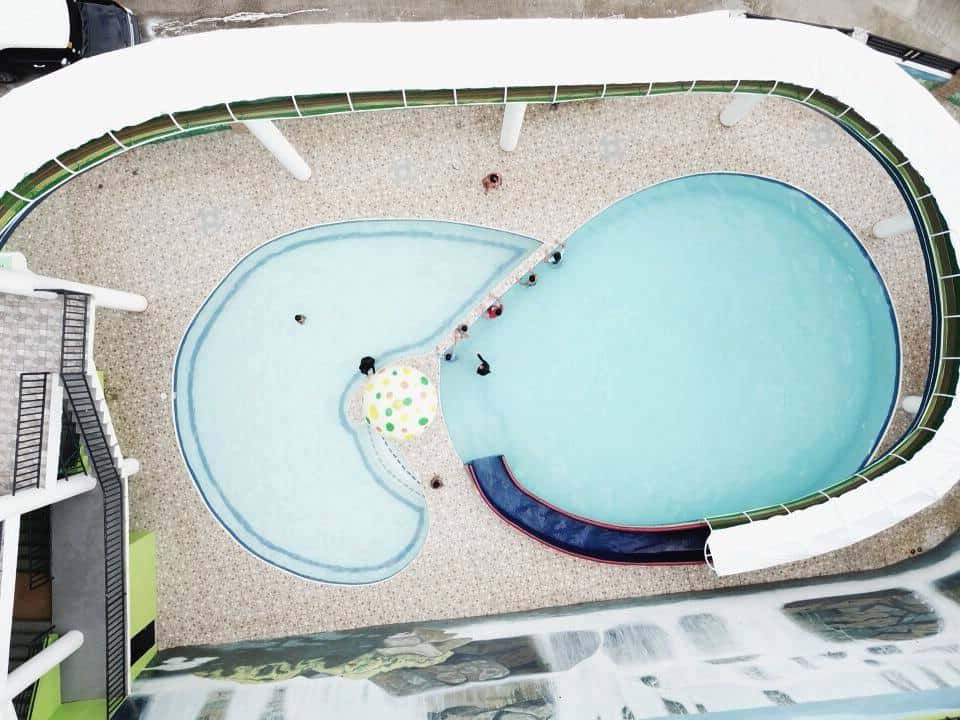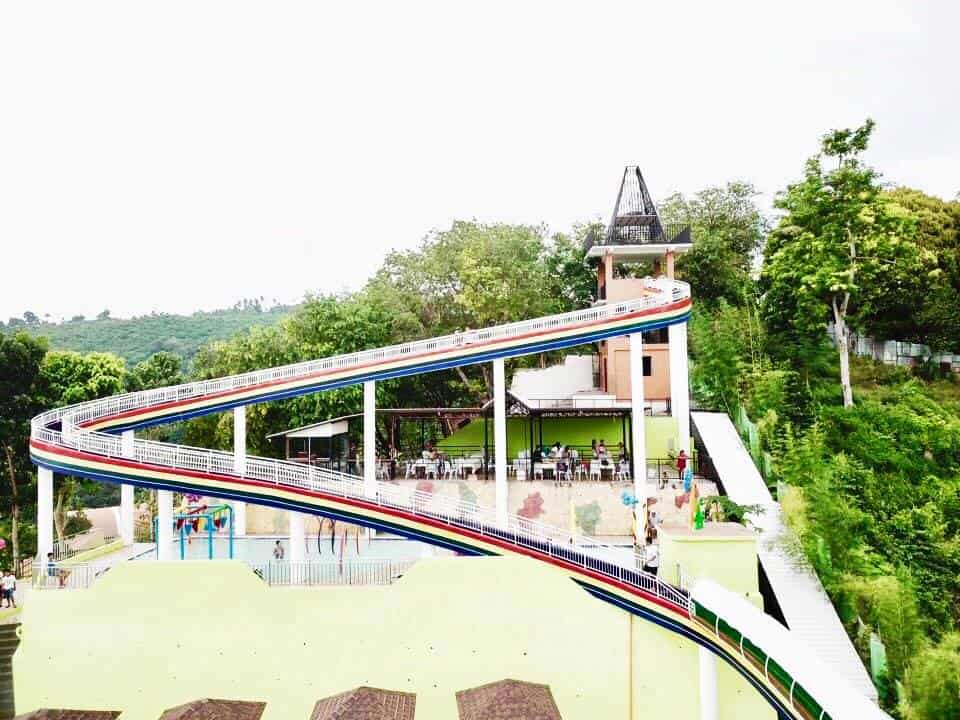 With so many attractions to visit and several activities to do in Cebu, you might have perceived pool resorts as "boring" already, unless these are high-end resorts. Well, if you are up for an adventure to satisfy your adrenaline rush, the Tubod Bukid Resort in Minglanilla is perfect for you.
It's crazy! Tubod Bukid Resort, an extension of the renowned Tubod Flowing Water Resort, boasts the longest pool slide we have ever seen in Cebu, at 411 feet or 125 meters long from the top of the bukid / mountain overlooking to the busy streets of Minglanilla. Would you dare?
THE LONGEST SLIDE IN CEBU YET
If you notice at the end of the slide, there's around 10-ft long part with water. It serves as the stopper. This concept is also being used by JPark and other resorts abroad.
OTHER INFORMATION
• Operating Hours: 8AM to 5AM, Saturday-Sunday only and selected holidays
• Entrance Fee: P180 for adults, P90 for kids (8 y/o & below)
• Corkage Fee: P50 per case (hard drinks), P40 per case (soft drinks)
• Cottage Rates: P400 per table for 8pax; P500 for 10-15pax; P700 for 15-20pax; P800 for 30 pax
• Contact Number(s): (032) 272-3467, (032) 272-8717
• Address: Upper Pakigne, Tubod, Minglanilla, Cebu
NOTE: No overnight rooms available at Tubod Bukid. But you can book at Tubod Flowing Waters. Room Rates: Standard Room for 2 – P1,200, Family Room for 4 – P2,000, Deluxe for 2 – P1,600, Deluxe for 3 – P2,100, Deluxe for 4 – P2,600., Deluxe for 6 – P3,500, Deluxe for 8 – P4,000, Dormitory (A/C) for 10 – P3,500, Dormitory (Non-A/C) for 10 – P2,500
HOW TO GET THERE?
When asking for directions, better to use "Tubod Flowing Water" since it's a more known resort. Tubod Bukid is located just right across of it.
• Jeep: Ride a jeepney going to Minglanilla/Carcar/San Fernando from Punta or Cebu City (CIT/SIT, South Bus). Fare is only P15. Ask the driver or konduktor to drop you off at Upper Pakigne, where you can find the signage for "Tubod Flowing Water Resort". From there, you can ride a habal-habal or tricycle (P10-25 per person).
• Taxi/Uber/Grab: Just ask the driver you're going to Tubod Flowing Water. Most drivers know the place. It can be found on Waze or Google Maps. Fare is around P200-250 one-way (good for 4-5pax).
• Private: Look for Tubod Flowing Water on Waze or Google Maps. There's also a big parking space available in the resort.